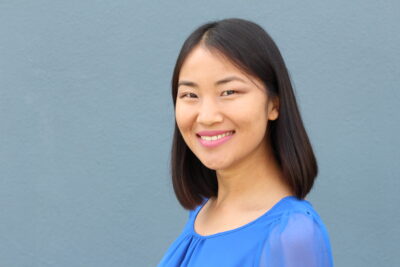 The embarrassment that you feel over the formation of a cold sore can hurt your confidence, interfere with plans, and make you afraid for the next time a sore erupts. In order to deal with this problem, you can talk to your Sheridan, WY dentist's office about laser treatment and its effects on this problem. With lasers, we are able to destroy the bacteria that cause these sores to form. When performed in time, we can keep one from erupting, stop an infection risk, and even prevent the eruption of a new sore in that same area!
Do You Find Yourself Embarrassed By Cold Sores?
It can be embarrassing to feel a cold sore start to form, and alarming to think what might happen when it erupts. You may be stuck with a visible sore for an extended length of time. If an infection develops, the problem can worsen, and you can experience physical discomfort and even symptoms of illness! The good news is that you can do more than simply try to hide your smile until the problem passes on its own. With the right technology, it is possible to shrink a sore and shorten the time it spends present. With laser technology, we can provide a surprisingly comfortable treatment for an uncomfortable problem.
How Laser Technology Helps Us Fight Embarrassing Lip Sores
The sores that form around your lip and mouth can be carefully treated with a laser tool that destroys harmful bacteria. Treatment can boast more precision and comfort than you expect, and the end results can lead to long-term benefits. In addition to potentially preventing eruption and lowering your risk for an infection, your treatment can keep a new sore from forming in the same area.
Other Services That Can Make You More Confident In Your Appearance
There are different procedures we make available to patients that can help them show off more attractive and confident smiles. Are you tired of people noticing the stains that have formed and dulled your enamel? Through a professional teeth whitening treatment, you can fight them and show off a more attractive appearance. You can also take on problems with tooth shape, size, and spacing through work with porcelain veneers or tooth bonding and contouring.
Talk To Your Sheridan, WY Dentist About Treatment For A Cold Sore
Through the treatment of a cold sore with laser technology, we can help patients who feel embarrassed by the eruptions of these sores. This is one of several services that we can provide in order to help people feel real confidence in their appearance when they smile and speak. If you would like to find out more, reach out to Grinnell Street Dental at our location in Sheridan, WY at 307-672-7567.