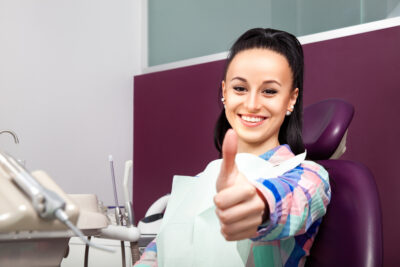 How much do you really need to know about cavity treatment? Hopefully, you are keeping up with the kind of preventive dental hygiene routine that keeps you safe from dental decay, which means you are not experiencing this kind of dental work for yourself. With that said, you can still benefit from understanding what is involved in care, and why you should not put off treatment if you think something is wrong. At our Sheridan, WY dentist's office, we are prepared to take on dental decay while minimizing any changes to your tooth structure, and even while preventing changes to the way you look!
What Will It Take To Properly Restore A Tooth Hurt By Decay?
Once a cavity forms, there will be permanent damage to your tooth structure that will have to be addressed. Responding by removing the unhealthy tissues is only one part of your care. We will also need to address this loss of enamel, as it will not heal in time. Depending on what the cavity's removal does to your tooth, we can recommend treatment with either a dental filling or a dental crown. A filling is the option that preserves more of your tooth structure, but crown will provide needed protection in response to a larger cavity!
Arranging Treatment With A Dental Filling
With a dental filling, we can cover up an area affected by dental decay without changing the surrounding tooth structure. The material we use to provide these restorations is a composite resin material that is biocompatible. It will both match and bond to your surrounding tooth structure to create an enduring and discreet hold. This can be placed in just a single visit, which means you need less time than you might expect to have your smile fully restored.
Placing A Dental Crown To Protect A Tooth Affected By Advanced Decay
For a tooth affected by a more advanced cavity, we can provide a dental crown. This restoration surrounds the tooth above your gum line to provide support and functional protection that you can rely on for many years. Our practice actually has technology that can shorten treatment time with this restoration. While other practices can require you to set up two appointments, we can use CEREC technology to have a permanent crown ready in just one visit!
Talk To Your Sheridan, WY Dentist About Cavity Treatment
Through the right cavity treatments, we are able to protect patients who experience problems with decay. In fact, we can use lifelike restorations that actually preserve your appearance as well as your health! If you have questions about our restorative services, or if there is anything else that our dental office can do for you, call Grinnell Street Dental in Sheridan, WY today at 307-672-7567.