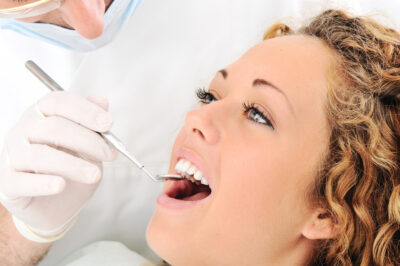 You should take any threat to your oral health seriously. By seeking the appropriate treatment without delay at our Sheridan, WY dentist's office, you can prevent potential complications and have trouble resolved without experiencing unwanted changes to your appearance. Our services include treatments for cavities and physical injuries, and we can take on problems with your jaw health and alignment that are causing you discomfort. Of course, in addition to taking on active threats, we can provide beneficial services to patients who want to change how they look when they smile, and we can offer ongoing support in the form of your regular dental exams.
Is It Time To See Your Dentist About A Possible Oral Health Problem?
If you want to keep your smile healthy, you should make regular trips to see your dentist. Even if you feel that nothing is wrong, it is a good idea to go in for your regular routine appointments because you can learn about trouble before there are complications that have to be dealt with. By providing thorough reviews and teeth cleanings, we make it easier for you to protect your teeth and gums. We can also act more quickly when there are problems that are present and need to be resolved.
Planning Treatment To Address A Cavity Or Injury
Depending on the state of your tooth when we provide restorative work for a cavity, we will use either a dental filling or dental crown to provide permanent support. Both are meant to serve as permanent solutions for oral health problems. We can also use crowns to cap teeth that are chipped, broken, or cracked. In doing so, we can prevent further damage or a possible infection, and we can make sure you still have confidence in your bite. Remember that your fillings and crowns can imitate healthy enamel, so these services will not bring about problems for your smile.
Discussing Concerns About Painful Or Uneven Jaw Movement
When jaw pain and stiffness are a point of concern, you can reach out to discuss TMJ treatment. Our work to restore your balanced jaw movement can relieve you of tension and pain, which can help with jaw pain and stiffness as well as problems with headaches, teeth grinding, and other difficulties.
Talk To Your Sheridan, WY Dentist About Resolving Different Oral Health Concerns
There are different problems that can affect a person's smile and health that require the attention of a dentist. If you find yourself in a situation where you have to worry over the health and condition of your tooth, our Sheridan, WY dentist's office can help! Remember that we are here to do more than just respond to active problems, as we can also respond to cosmetic concerns and provide reliable preventive care. If you would like to find out more about our services, reach out to Grinnell Street Dental at our location in Sheridan, WY at 307-672-7567.