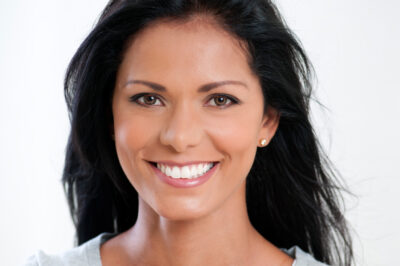 There are different reasons why people bring up cosmetic dental work. For some, it is a chance to make significant improvements, while others see it as an opportunity to fix minor but conspicuous issues. At our Sheridan, WY dentist's office, we can provide different services to help you show off a better, brighter, more symmetrical smile! We can provide enviable results, but the right procedure can do more than just supply the right outcome. We can also focus on ways to make your procedure feel more comfortable, which can make it easier for you to commit to care.
What Can You Change About Your Smile?
There are many meaningful changes that you can make to your smile when you choose cosmetic dental work. Whether you worry about the color of your smile, the presence of embarrassing chips or cracks in your teeth, or concerns about spacing, we can recommend effective solutions. We can look at treatment options that provide the most positive results in the shortest time, but we can also look at ways to make meaningful changes while minimizing your actual treatment.
How Much Can One Procedure Change?
What can you really expect a single dental procedure to do? Is it possible to take on more than one flaw with a single treatment? At our practice, we offer services that can take on several issues at one time. With porcelain veneers, we manage to address discoloration, dental damage, spacing problems, and concerns about the shapes and sizes of teeth that feel out of place. They only have to cover the front surfaces of teeth, so we can minimize preparatory work that has to take place. Dental bonding work can also correct flaws with tooth shape, size, and color in a short time; this service can lead to meaningful changes without the need to place permanent restorations.
Will Your Benefits From Treatment Really Last?
Cosmetic dental services are meant to provide long-term solutions to problems with your appearance. Some treatments can make the preservation of your results particularly easy—for instance, porcelain veneers are made to be remarkably durable, so they are made to retain their color and shape over the years. After any procedure, make sure you commit to good oral hygiene efforts both at home and through your regular dental services.
Talk To Your Sheridan, WY Dentist About Cosmetic Dentistry!
Through cosmetic dentistry, there are many concerns that we can help patients take on in order to enjoy meaningful smile changes. We are happy to help our patients understand what kind of care is open to them, and what the right procedure can do for their appearance and overall confidence. For more information on our cosmetic services, reach out to Grinnell Street Dental at our location in Sheridan, WY at 307-672-7567.