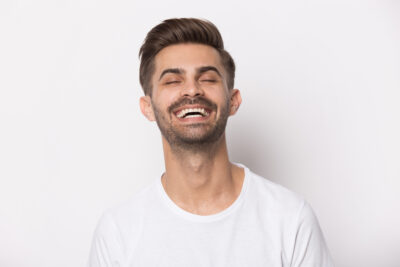 Through the right treatment approach, it is possible to make significant changes to a person's smile with as little as one cosmetic procedure. What that means is that you can finally put aside concerns that you have about trouble with poor spacing, embarrassing dental discoloration, and even problems with the shape and size of teeth. At our Sheridan, WY dentist's office, we are happy to review what treatment options are available to you. It can be surprising to find out just how much one procedure can do, as well as how many treatment options one location can offer.
We Can Help Patients Plan Ambitious Cosmetic Treatments
Whether you have one glaring cosmetic issue or many concerns about the way that you look, you can discover that there are many treatment options that can be helpful. In fact, we can provide effective solutions even when you want to take on multiple issues with your appearance. Cosmetic dental work can be surprisingly conservative, as only minimal changes are needed, and in some cases, there will not be a need to place any permanent restorations to make those changes. Based on your goals as well as your concerns about treatment, we can recommend procedures, or just one procedure, that can give you your desired improvements.
How Much Can One Procedure Do To Change Your Smile?
Through the right cosmetic procedure, it is possible for our practice to take on more than one flaw. One way to do this is by placing porcelain veneers over the front surfaces of unattractive teeth that need work done to hide discoloration, dental injuries, problems with poor teeth spacing, and other concerns. This is a process we can complete in just two appointments. After completion, this approach to smile care can give you a remarkable, and lasting, confidence boost. Another option is to have a tooth bonding procedure performed, as this can hide different flaws through the application of composite resin, which means there is not a need to place a permanent restoration. This can have your care complete in as little as one appointment!
Fixing Embarrassing Spacing Issues Without Metal Braces
Because your treatment options include the use of clear aligners to make desirable changes to the way you look, we can help you in situations where you may assume you need to see an orthodontist. With clear appliances instead of metal braces, work to fix gaps, overlaps, and other spacing issues can be resolved without the use of awkward, conspicuous metal braces.
Talk To Your Sheridan, WY Dentist About Making Significant Cosmetic Changes To Your Smile
Through the right approach to cosmetic treatment, it is possible to produce remarkable changes in the way a person looks. If you would like to find out more, reach out to Grinnell Street Dental at our location in Sheridan, WY at 307-672-7567.