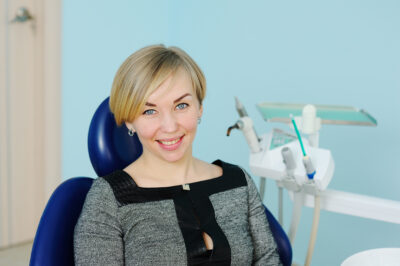 There are different reasons why people need teeth restored. While cavities are a well-known cause of concern, oral health services also address damages from physical trauma, gradual wear and tear, and harm from teeth grinding. In some cases, treatment can take place to address a tooth that is naturally misshapen or undersized in ways that hurt its ability to provide adequate bite support. At our Sheridan, WY dentist's office, we can provide positive results through treatments with dental crowns. Our practice provides restorations that both match your tooth's appearance and provide welcome bite support. We can even shorten the time that it takes you to see your desired results, as we have the technology to have these restorations ready after just one visit!
We Can Provide A Personalized Crown In Just One Appointment!
The right dental crown is one that fits your tooth comfortably, stays secure, and provides the necessary functional support to let you preserve your bite function. With the right materials, a crown that meets these requirements can also provide welcome cosmetic benefits. Our practice uses CEREC technology to have durable and lifelike crowns personally created for patients in-office. Having the technology to provide this service on site makes the process more convenient, as you can have your permanent restoration in place after just a single appointment!
How CEREC Technology Provides Durable And Lifelike Crowns
Through our in-office technology, we have the means to digitally measure teeth, design restorations, and produce them so that they can be capped onto your tooth after just one visit. Throughout the process, we take care to make sure that the crown you receive will both look right when in position and provide lasting stability and functional support. This can help when you have an advanced cavity, or when you experience dental trauma that leaves your tooth in a vulnerable state.
Using Cosmetic Treatment To Address Dental Flaws
The presence of chips or cracks, or concerns about a misshapen tooth, can sometimes be addressed through cosmetic dental services. The benefit to this approach is that it preserves more of your healthy enamel. We can determine if this approach might be right for you when we perform an evaluation of the tooth.
Talk To Your Sheridan, WY Dentist About Treatment With A Same-Day Crown!
Same-day dental crowns make important restorative services easier to arrange and complete, and they remove the need to place temporary crowns that can be uncomfortable. In addition to providing the necessary functional protection, this kind of restoration can actually provide cosmetic benefits, as it can imitate your healthy enamel! If you would like to learn more, reach out to Grinnell Street Dental at our location in Sheridan, WY at 307-672-7567.