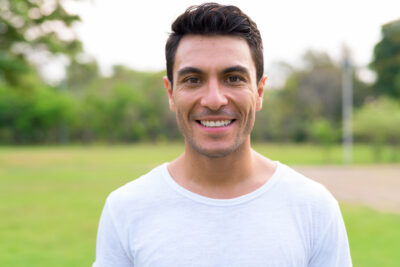 In times where cavities require more support than fillings are meant to provide, or dental injuries require more than just cosmetic care, our Sheridan, WY dentist's office will rely on dental crowns to provide lasting care. While it may not be hard to find a dental office that is prepared to restore your tooth with a crown, what you can find is that many locations make you schedule at least two appointments to have this work done. Our practice is different because we have CEREC technology that makes same-day crowns available to the people who visit us. With this technology, we can make sure that your tooth is taken care of in just one visit!
Why Do I Need A Dental Crown?
There are several situations that make treatment with crowns necessary. Sometimes, they are used to treat teeth affected by dental decay. While dental fillings are typically the first choice for treatment, they are limited in just how much support they can provide. An advanced cavity that does too much harm to your tooth structure will require the extra support of a larger restoration. It is also possible to use crowns to take care of teeth that are chipped, cracked, or otherwise damaged. Using a crown instead of a cosmetic restoration can ensure that you have the bite support you need, and that you are not at risk for further harm to your enamel.
How We Place Restorations In Just One Visit
With the CEREC technology that we use to make dental crowns, we can provide lifelike restorations for patients in as little as one visit to our practice! Your tooth will first be measured with digital imaging technology. This provides information we need to make a model of your crown, which we can then produce with our in-office milling machine. The crown that we produce will be made from a lifelike ceramic so that it blends in with your smile as it provides protection for your tooth.
Your Long-Term Commitment To Keeping Your Smile Healthy
The better you are about maintaining your oral hygiene routine and seeing your dentist for general care, the less likely you are to need a dental crown because of decay. At home, do your part to keep your teeth clean by brushing and flossing, and take care to limit how much sugar you consume. At regular dental checkups, you can count on your dentist to find problems when they only require fillings. You can also count on routine visits to protect you against future cavities thanks to the dental cleanings provided to you.
Talk To Your Sheridan, WY Dentist About Receiving A Same-Day Crown
With the technology to provide same-day crowns, we can make smile care easier for individuals who have serious issues with their dental care. To find out more, please reach out to Grinnell Street Dental at our location in Sheridan, WY at 307-672-7567.