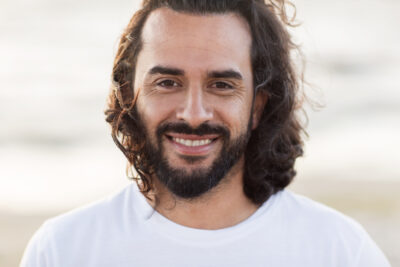 A smile that is free of health problems is something you should be happy to show off. With that said, our Sheridan, WY dentist's office understands that cosmetic issues can sometimes take away a person's confidence even when they have no issues with their oral health. One reason for concern is poor teeth spacing, which can cause gaps, awkward overlaps between teeth, and general discomfort with the way you look. There are different solutions available to you if you want to do something about this problem. As an alternative to work with traditional braces, we can recommend that you use clear aligners for a set period of time to make adjustments. We can also discuss the option of hiding flaws with porcelain veneers.
Do You Feel Self-Conscious Because Of Teeth Gaps Or Other Spacing Issues?
Problems with gaps between teeth, awkward overlaps due to crowding, and other spacing issues can leave a person without confidence in their appearance. The specific problems that you have can make you unhappy with the way you look, but you can also be concerned about poor symmetry, as it can have a negative general effect. Our cosmetic services can help with these kinds of issues. If you want to make lasting changes without modifying your tooth structure, we can recommend that you use Invisalign clear aligners. For those who want their results as soon as possible, we can discuss care with porcelain veneers.
Correcting Your Smile Alignment With Clear Aligners
A set of custom-made Invisalign aligners can do the kind of work that people normally expect to see from metal braces. By using clear aligners, you can make your treatment easier as well as more discreet. These appliances are difficult to see when they are in place, and they can be quickly removed at times when they might be in your way.
Using Porcelain Veneers To Hide Spacing Issues
Through the careful placement of porcelain veneers, we can take care of spacing issues that have made you unhappy with the way you look. These restorations can be put in position after just two appointments. They can hide gaps and overlaps, and they can also take care of concerns that you might have about dental discoloration, damage, and more.
Talk To Our Sheridan, WY Dentist's Office About Correcting Issues With Teeth Spacing
If you have concerns about the alignment of your teeth, it can be difficult for you to show off a truly confident smile. By learning about your options for treating this problem, you can find that it can be fixed without the need for metal braces. Our practice can gradually straighten your teeth with clear aligners, or we can hide flaws through the placement of porcelain veneers. If you would like to find out more, reach out to Grinnell Street Dental at our location in Sheridan, WY at 307-672-7567.