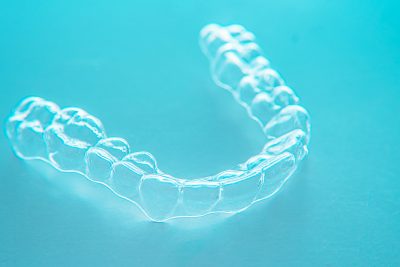 The way your teeth are aligned can certainly affect your appearance. Symmetry is important to how we look, and someone with gaps or overlaps between teeth can feel that their smile is "awkward" or uneven. These problems also create their own flaws that can make you feel self-conscious. What you should know is that poor alignment can be a problem for your smile as well as your oral health. At our Sheridan, WY dentist's office, we can provide Invisalign treatment to patients who are unhappy with the way that their teeth are positioned. Straightening your smile with these clear appliances can help you feel more confident in the way you look, and it can provide benefits when it comes to preventive care and bite function.
Uneven Teeth Can Hurt Your Smile And Oral Health
You can see what you find wrong with the alignment of your smile every time you look in the mirror. The presence of gaps or overlaps can make you self-conscious, and generally make you feel as though you should be less comfortable showing off your smile. What you may not see is how the spacing problems you have can affect your oral health. Trouble with uneven teeth can make you more likely to develop TMJ problems because you are not able to apply and release bite pressure evenly. Teeth that overlap can prove more difficult to clean, which can lead to trouble over time when it comes to preventing both dental decay and gum disease.
Starting Treatment With Invisalign Aligners
When you commit to treatment with Invisalign aligners, you can take on embarrassing problems with teeth that look awkward, and you can correct issues that interfere with your oral health. The appearance of these appliances can make many people more comfortable with orthodontic work. Unlike metal braces, which are hard to miss, these aligners can be difficult for others to see. They also prove convenient because they are easy to remove. Before you begin your treatment, we will evaluate your smile to make sure you are a good candidate for this care, and to make that you receive appliances that are right for you.
More Solutions To Problems With Visible Spacing Problems
For milder problems with malocclusion, we may be able to move forward with a different cosmetic dental procedure. It is possible to hide spacing problems with custom porcelain veneers. Veneers are designed to take on many concerns. Once placed, they can make your teeth appear brighter and more uniform, and they can help by covering enamel damage or wear and tear.
Talk To Your Sheridan, WY Dentist About Invisalign Treatment
At our Sheridan, WY dentist's office, patients who worry about their appearance because of uneven teeth can learn about the advantages of Invisalign treatment! With these aligners, we can help you take care of gaps and overlaps that hurt your appearance and oral health. To find out more, call Grinnell Street Dental in Sheridan, WY at 307-672-7567.