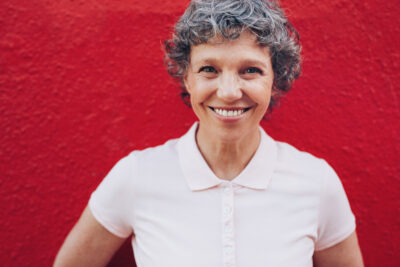 There are different reasons why patients want to know about cosmetic services. For some, the goal will be more ambitious than just the treatment of one problem. If you are someone who has several changes that they wish to make to their appearance, our Sheridan, WY dentist's office can recommend that you arrange care with porcelain veneers to see positive results. These restorations cover the front surfaces of teeth; by doing so, they help you hide problems with the shape, size, and color of teeth that appear unattractive or out of place in your smile.
We Can Discuss Your Benefits From Receiving Veneers
Whether you have always had issues with certain smile flaws or are dealing with more recent problems, our practice is ready to help. It may surprise you to hear that we can provide one service to take care of your concerns even if you have several changes that you want to make. The coverage provided by porcelain veneers will help you change the color of your smile, hide damages to your enamel, and generally correct issues with the alignment, shapes, and sizes of teeth.
Placing Your Personalized Restorations
Porcelain veneers are personalized to make sure that they make the right changes to a person's smile. The treatment process will call for two appointments. The first visit gives us the opportunity to measure your teeth and gather the details we need to create personalized restorations. This is also an opportunity for us to perform preparatory work to make space for your veneers once they are ready. They are put in place at your second appointment. The bonding process is permanent, and the porcelain used to make them can ensure that they hold up against years of biting and chewing friction.
There Are Multiple Cosmetic Treatment Options You Can Explore
Is treatment with veneers really the right solution for you? We provide different cosmetic dental services, so we can help see to it that you have the results you want. Another option that can interest you is tooth bonding work to hide flaws. The bonding process can be completed in just a single appointment, and it removes the need to make permanent restorations. Another option we can explore is treatment with clear aligners, which offer the cosmetic benefits of orthodontic work without asking you to wear fixed metal braces.
Talk To Your Sheridan, WY Dentist About Treatment With Veneers
Through a procedure to restore your smile with porcelain veneers, we can help you take care of your appearance. Even if you want to make multiple changes to the way you look, this one procedure can be all that it takes to give you the results that you want! If you would like to learn more, reach out to Grinnell Street Dental at our location in Sheridan, WY at 307-672-7567.