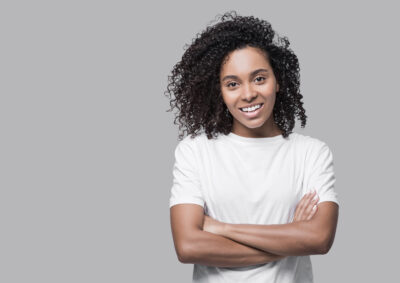 Are you worried that you are stuck with teeth that look dull or discolored due to an accumulation of stains? Problems with discoloration that form and worsen over time can prove difficult to treat when you try to take care of them on your own. However, when you look to your dentist for support with this cosmetic problem, you can see more exciting results! Our Sheridan, WY dentist's office can provide results through a professional teeth whitening treatment. You have different options when it comes to making your smile brighter. You can choose between in-office care and a treatment that you can use at home. You can also look into dealing with discoloration caused by internal issues through other cosmetic services that we offer.
Teeth Stains Can Be Harder To Deal With Than You Expect
If you try to tackle problems with enamel stains on your own, you can find that the right results are difficult to see. Store bought whitening treatments can have limited impact on how you look. While convenient, they can prove less effective at dealing with discoloration caused by particles that have been left by foods and drinks over time. To see your enamel brighten by many shades, you can turn to your dentist for help.
Planning Your Personalized Treatment To Fight Teeth Stains
You can choose to either arrange a professional teeth whitening treatment at our practice or take home a customized kit you use on your own. Through the use of a take-home whitening kit, you can fight embarrassing stains that you have picked up over the years more effectively than you can with a store bought product. This is because your dentist can provide bleaching agents that are stronger and more effectively at making the right improvements. These kits also include trays that make the application of these materials easier. If you prefer, you can come in to see us for a single office appointment that will help you show off brighter, more attractive teeth in a short time!
Discussing Other Cosmetic Services That Are Available To You
You may need to look at something other than a treatment for teeth stains if you want to fight discoloration effectively. Many people who suffer from concerns about their smile color have what is known as intrinsic discoloration. There are different issues that can cause this; to fight it, we can provide different cosmetic treatment options. Both porcelain veneers and tooth bonding treatments can resolve this matter and give you more confidence in the way you look!
Talk To Your Sheridan, WY Dentist About Fighting Teeth Stains!
Through treatment for teeth stains, we can help you fight embarrassing discoloration so that you no longer have to feel self-conscious about your appearance. To learn more about teeth whitening and other cosmetic services, please reach out to Grinnell Street Dental in Sheridan, WY at 307-672-7567.