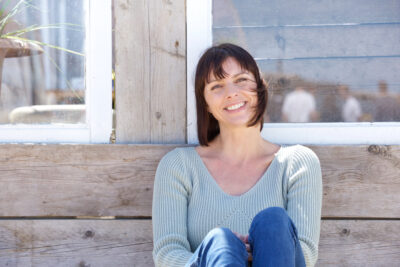 The unwelcome changes in your appearance that come with the buildup of enamel stains can be hard for you to ignore. Unfortunately, they can also prove difficult to treat if you try to manage the problem on your own. The good news is that you do not have to make yourself solely responsible for treating enamel discoloration. You can talk to your Sheridan, WY dentist about your options for cosmetic dental work. Our different strategies for smile improvement include both take-home whitening treatments and in-office procedures to brighten your enamel. We can also discuss services that change the way you look in other ways, and even treatments that can take on intrinsic discoloration.
Are You Losing Confidence In Your Smile Because Of Discoloration?
As a person picks up teeth stains, they can steadily lose confidence in the way they look. Why does this issue affect so many people? Simply put, there are a significant number of foods and drinks that are capable of leaving stains behind on our enamel. As they worsen, the problem can prove both hard to manage and hard to keep hidden. If you try to tend to your smile with store bought whitening agents or whitening toothpastes, the results you see can be limited. Fortunately, you have the option of talking to your dentist about professional teeth whitening treatment.
Planning Your Professional Whitening Treatment
You can decide if you want to have your smile whitened during an in-office treatment, or if you would rather take home a personalized kit to make your smile more attractive. Take-home kits contain potent bleaching gels and trays that make the application of these materials easier. You can see welcome improvements as you perform daily applications, and ultimately see your smile become many shades brighter! If you want to fit in a treatment in a shorter time, a single appointment with your dentist can lead to you showing off a noticeably whiter smile. This can be an ideal choice for those who want their results ready to show off before a significant upcoming event.
Discussing Your Options For Additional Cosmetic Improvements
You have options when it comes to cosmetic dental work. This makes it easier to take on problems beyond teeth stains, including forms of discoloration that stem from changes to your tooth structure. With both porcelain veneers and tooth bonding treatments, we can make teeth appear brighter, more uniform, and more attractive by hiding visible damages.
Talk To Your Sheridan, WY Dentist About Whitening Your Teeth
The right approach to teeth whitening treatment can give you impressive cosmetic improvements that you are eager to show off! If you would like to learn more about this and other services we offer, please reach out to Grinnell Street Dental in Sheridan, WY at 307-672-7567.