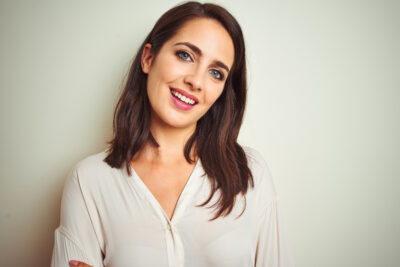 With the right approach to smile care, you can spend 2022 with renewed confidence in your appearance as well as your health. Our Sheridan, WY dentist's office provides different approaches to care to help you feel great about the way you look when you smile. For some, that can mean looking into options for cosmetic dental work to enjoy more overall confidence. There are services that can take on discoloration, problems with wear and tear, and even issues with teeth spacing. We are also here to help if problems with your dental health. Discussing your concerns about possible cavities, as well as issues like TMJ disorder, can have lasting benefits and help preserve your smile!
Keeping Your Teeth Healthy In 2022 (And Beyond)
If you keep up with good oral hygiene, and you consistently see your dentist for preventive appointments, you can control your risk for problems that require treatment. You should have two checkups scheduled in the new year—semiannual visits provide important support as well as services that help you avoid cavities, gum disease, and other issues. At appointments, we can discuss many different matters. Concerns about cavities are certainly something we look out for. If decay is a problem, we can provide treatments with dental fillings and dental crowns. Both of these restorations are made to match enamel, so your procedure will not affect the way you look. You can also look into treatment for problems like TMJ disorder, which leads to persistent jaw pain and stiffness, trouble with teeth grinding, and headaches. We can discuss services to correct poor joint alignment and movement to put this trouble behind you.
Take On Smile Flaws That Make You Self-Conscious
The new year can be a great time to look at the benefits of cosmetic dental work. With the right approach, we can help you take on many different concerns about your appearance. Whitening treatment will help you directly focus on the color of your smile. Another solution that can help with discoloration is treatment with porcelain veneers. In fact, this is a procedure that can take care of intrinsic discoloration, which refers to issues within your tooth structure that hurt your smile. With veneers, you can also address problems with the shape, size, and alignment of teeth. We can help you decide on the right treatment option, and from there we can let you know what to expect from a procedure to give you more confidence in your appearance.
Talk To Your Sheridan, WY Dentist About Your Smile Goals For The New Year
With the right dental service or services, we can help you enjoy a healthier and more confident smile in the new year! If you would like to find out more, please call Grinnell Street Dental in Sheridan, WY at 307-672-7567.