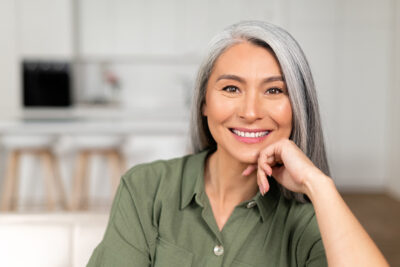 When dental work is needed due to tooth decay, the right approach to care will call for more than just the removal of damaged and decayed tissues. It is also important that the patient receive protection from a custom dental filling or dental crown. At our Sheridan, WY dentist's office, we can provide that support while taking care to preserve the appearance of your healthy tooth. Because we rely on CEREC technology to take care of teeth affected by advanced decay, we can even place a lifelike dental crown in just one appointment. This provides a more convenient approach to restorative treatment, and it can deliver lasting support for both your appearance and health!
Can A Custom Crown Really Be Ready In One Visit?
The right dental crown can match the appearance of your tooth structure while it stays securely in place. To place a restoration that fits properly and stays in position, it is important that we take care to evaluate the tooth closely and provide one that is just the right shape and size. It may surprise you to learn that we can take the right measurements and use them in the creation of a crown that we can place in just one appointment. We are able to do this because of the CEREC technology available at our office. This technology lets us digitally measure teeth and design restorations, then produce them with an in-office milling machine!
What Your CEREC Crown Can Do For Your Smile And Dental Health
With a CEREC dental crown, it is possible for you to preserve your appearance as well as your oral health. These crowns are made from a ceramic material that closely matches the look of healthy enamel. Once in position, it will be able to blend in so that it does not attract unwanted attention. It will also offer lasting bite support, so you will not have to change your jaw movement when you eat.
Is A Dental Crown Always Needed To Restore Teeth?
While it is important that crowns are available for restorative dental work, they are not always needed. There are times when a more conservative solution can be employed. When appropriate, we can provide a lifelike dental filling to support your tooth's health after a cavity is removed. The fillings we provide are made from a composite material that closely imitates your healthy enamel!
Talk  To Your Sheridan, WY Dentist About Receiving A Same-Day Crown
Through the placement of a custom dental crown made with CEREC technology, we can make sure your tooth has lasting support. We can also use this technology to have your treatment complete in less time than you expect, as your restoration can be ready in just one appointment! If you would like to know more, please call Grinnell Street Dental in Sheridan, WY at 307-672-7567.