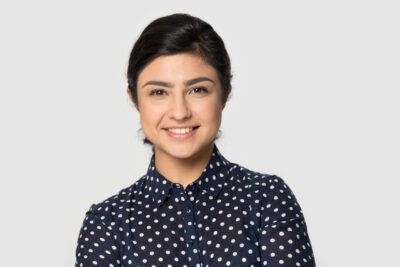 Although cavities will do permanent damage to tooth structure, the right restorative treatment can address the problem without changing your smile. Our Sheridan, WY dentist's office provides patients the option to have their teeth restored with fillings and crowns that actually mimic the appearance of healthy enamel. By doing this, we can make sure that a cavity does not affect the way you look, even when it is in a conspicuous space. You can still count on important bite support, as these restorations are still able to support the health and function of teeth. One thing to remember is that the longer it takes to discover and treat a cavity, the larger it can grow. Regular dental exams and cleanings can help you arrange treatment before there are complications.
Cavity Treatment Without Changing Your Smile
It is important that you receive a custom restoration when you have a cavity. The damage from decay is permanent, which is why you have to have a filling or crown placed. Without this support, you remain vulnerable to difficulties with infection as well as physical damage. The good news is that with a custom dental filling, you can protect your enamel and preserve your oral health with only minimal changes to your tooth structure. This is because your restoration will only cover the area where decay formed.
Receiving Your Custom Filling
We use a composite material that can both look like your healthy enamel and bond to it. That makes it possible for us to provide lasting protection for your tooth structure while keeping your restoration from attracting unwanted attention. The placement of your restoration will occur after you have the space where your cavity formed treated and cleared of harmful bacteria. Once it has bonded to your enamel, your filling will help you continue to bite, chew, and speak the way you did before your cavity!
Our Crowns Can Also Offer Cosmetic Benefits
When necessary, we can place custom dental crowns that imitate healthy teeth. In fact, we can actually have these crowns ready for our patients in as little as one appointment. This is thanks to the CEREC technology that we use to take care of designing and creating these restorations. This shortens treatment time for advanced cavities; at other locations, patients are often asked to come in for two separate visits to have treatment completed.
Talk To Your Sheridan, WY Dentist About Receiving A Filling That Imitates Tooth Enamel
In the event that you have a cavity, it can be a relief to know that you can have your tooth restored without having your smile change! If you would like to find out more, please call Grinnell Street Dental in Sheridan, WY at 307-672-7567.