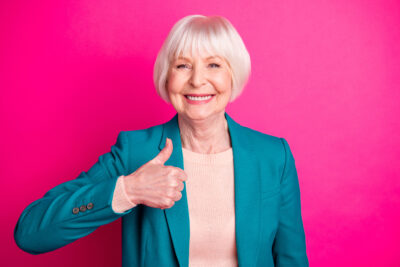 In order to fully treat someone who has a cavity, our Sheridan, WY dentist's office will need to address the permanent damage to the patient's enamel. Unfortunately, even a small cavity does irreversible harm to your tooth structure, which is why the placement of a filling or crown must occur. The good news is that both options for treatment can preserve your smile as well as your oral health. Our lifelike dental fillings are able to bond to your surrounding tooth structure and protect it while also matching the look of the surrounding enamel. As a result, you have lasting cosmetic as well as oral health support!
Why A Cavity Treatment Needs To Include A Dental Filling
If we identify a cavity during your next appointment, we can take care to promptly restore it so that it no longer impacts your well-being. Early detection and treatment can actually protect you against complications that can lead to more trouble for your oral health. Unfortunately, even when a routine dental exam leads to the discovery of a small cavity, the decay that is present will be permanent, meaning your enamel will not be able to heal on its own. For protection, we can place a lifelike dental filling that keeps you safe from infection or damage while it also provides support for your smile!
Placing A Restoration That Matches Your Tooth Structure
Through the placement of a dental filling that imitates your healthy enamel, we can provide both cosmetic and oral health benefits through your procedure. We use a composite resin substance to perform this service. It is applied directly at the site where your cavity was treated. Once it is in place, the substance hardens and bonds directly to your enamel. At this point, your tooth has lasting protection, and you can feel comfortable with both its condition and appearance.
We Can Also Provide A Dental Crown To Protect Your Tooth
If your cavity becomes large enough, it will do more harm to your enamel than we can treat with a filling. At this point, we can use CEREC technology to provide a lifelike crown for you. Because we have access to this technology, we can have your smile restored in less time than other practices require. We have the means to place a custom crown in just one appointment, while many other locations will have to bring you in for two separate appointments.
Talk To Your Sheridan, WY Dentist About Cavity Treatment With A Lifelike Filling
Because we provide treatments with lifelike dental fillings, we can protect your tooth without changing your smile. We rely on a composite resin material that can match your tooth structure, so it will protect you without drawing unwanted attention. If you would like to learn more about how we can take care of you, please call Grinnell Street Dental in Sheridan, WY at 307-672-7567.