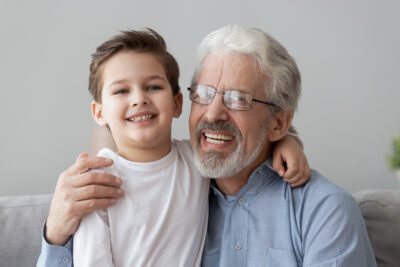 If you lose just one tooth, you can have problems with your appearance and dental health that lead to regular frustration. When you fail to address this problem, the situation can actually worsen—you are more likely to lose teeth when you already have one absence, and you can experience issues with your bite health over time. At our Sheridan, WY dentist's office, we can recommend that you receive a dental bridge to close the space left by your missing tooth. A custom restoration that we put in place can offer welcome bite support, and it can help you feel more comfortable with the way you look.
How An Incomplete Smile Impacts A Person's Daily Life
Your problems with tooth loss can extend beyond just the trouble it makes for your smile. As embarrassing as it can be to reveal a gap left by your missing tooth, you also need to worry about trouble with your bite function. Working around an empty space can put pressure on your jaw joints and muscles, which can lead to difficulties in your daily life like facial pain, joint stiffness and soreness, headaches, and more! You can also have a harder time preserving your remaining teeth, as those next to a gap are more likely to be lost.
Receiving A Custom Dental Bridge
A dental bridge can be made just for you, with its placement ensuring that you can smile and speak comfortably. Your appliance is set in place thanks to the pair of dental crowns that go over neighboring teeth. This arrangement provides a hold that is stable enough to let you put pressure on the appliance when you bite down. While this is an effective answer to the problems associated with an incomplete smile, it is not the only one, as we can also talk to you about using a dental implant to hold a prosthetic in position.
We Can Also Recommend Implant Dentistry If You Want To Regain Your Full Smile
Through implant dentistry, we can help you close a smile gap without modifying your natural teeth. An implant is set directly into your jawbone. Once in position, it will do more than just stabilize a restoration. It will also stimulate your jawbone when you bite and chew, something that will help you avoid trouble with the loss of your jawbone density!
Talk To Your Sheridan, WY Dentist About Receiving A Dental Bridge
Through treatment with a custom dental bridge, we can give you back your full smile, and we can make sure you have important support whenever you bite and chew. If you would like to find out more about how we can help you with tooth loss, or with any other issue that affects your oral health and smile, please call Grinnell Street Dental in Sheridan, WY at 307-672-7567.