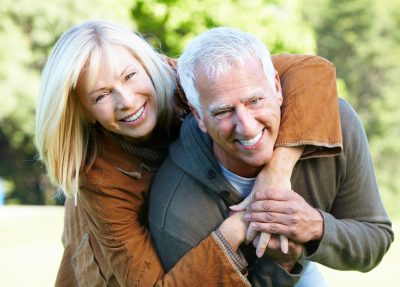 Are you living without your complete smile? The changes brought on by tooth loss can be hard to ignore. Even if it is difficult for people to see that you have a tooth missing, you can feel frustrated by the effect that this problem has on your ability to bite and chew. Our Sheridan, WY dentist's office is ready to meet with you and talk about prosthetic treatment. With a custom dental bridge, we can close a gap with a permanent restoration that holds up against years of pressure from biting and chewing. This work can occur without oral surgery, making it more accessible as care than you might realize.
The Trouble With Tooth Loss
If you only have a single missing tooth, you can still experience frustrating problems with your bite function, something that can lead to frustration over time. It can also lead to mounting discomfort, as a compromised bite can put stress on your joints and muscles that causes TMJ disorder. You also have to worry about the loss of neighboring teeth, as they have less support than they should. The problem can feel more urgent when you have a gap that is visible, as this can make you appear older and less attractive.
Receiving A Custom Dental Bridge To Give You Back Your Full Smile
We can design and place a custom dental bridge that helps you permanently restore your appearance and improve your bite. Your appliance is held in place with a pair of crowns that cover teeth next to your gap. When this restoration is in position, it can be trusted to absorb bite pressure and it can make your smile look whole once again. Because we use dental crowns to secure it, we will not have to perform oral surgery to set it, making this procedure more approachable.
We Can Also Discuss The Advantages Of Implant Dentistry
Another approach to treating tooth loss involves the placement of dental implants. Through the use of implants, you can enjoy long-term support for your restoration without interfering with neighboring teeth. Implants also help because they stimulate your jawbone, which will help you avoid losing bone density. We can evaluate you to see if you are a good candidate for this approach, and from there we can make plans to give you back your full smile!
Talk To Your Sheridan, WY Dentist About Receiving A Dental Bridge
If you are ready to do something about tooth loss, you can find that a dental bridge is a convenient solution, one that provides lasting benefits. With your appliance in place, you can enjoy a real cosmetic improvement to your smile as well as better bite health. We are happy to talk with you about this as a solution to tooth loss. To find out more, please call Grinnell Street Dental in Sheridan, WY at 307-672-7567.