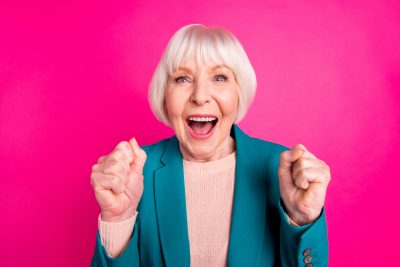 Our teeth are securely held in place by their roots. That stability is part of what makes it possible for us to bite and chew through tough foods for years without incidence. Unfortunately, we are not immune to tooth loss. Poor periodontal or oral health as well as physical trauma can leave someone with an incomplete smile. While this can be a frustrating problem to endure, it does not have to be a permanent one, as your Sheridan, WY dentist can provide a custom prosthetic that closes the gap in your smile permanently. At our practice, we can provide custom dental bridges that we can put in place without oral surgery. When in position, this appliance will help you bite and chew confidently, and it will help you feel more comfortable with the way you look.
Securing A Dental Bridge
A dental bridge is custom-made in order to make sure that the restoration will fit securely and not cause discomfort. Your appliance will be held in place with a pair of dental crowns that are located at both of its sides. This is how we are able to permanently set a restoration in place without performing oral surgery. The crowns ensure that your bridge is capable of remaining in position even as you bite, chew, and speak throughout the day. This can help you feel more comfortable with your appearance, and it also lets you preserve a more comfortable jaw movement.
What To Look Forward To After Your Smile Is Restored
Prosthetic dental work can make you look younger and feel more confident. It also lets you retain a bite function that is more natural, which means you are less likely to struggle with TMJ disorder in time. The restorations that we provide are designed to look natural when in position, which is how they are able to provide long-term smile improvements.
Should You Look Into Implant Dentistry?
Dental implant placement involves oral surgery. The procedure will set the implant directly in your jawbone, where it will occupy the space where a tooth's roots were once located. The advantage to this is that it lets us permanently secure a restoration without modifying your natural teeth. It also helps sustain your jawbone health, as it can stimulate the bone and prevent deterioration.
Your Sheridan, WY Dentist's Office Is Ready To Restore Your Smile
Your Sheridan, WY dentist's office is here to help those who are impacted by tooth loss. We can discuss different options for treatment. For those who move forward with the placement of dental bridges, we can offer a permanent solution to the problem without the need to perform oral surgery. To learn more about this and other solutions to smile problems that we offer, call Grinnell Street Dental in Sheridan, WY at 307-672-7567.