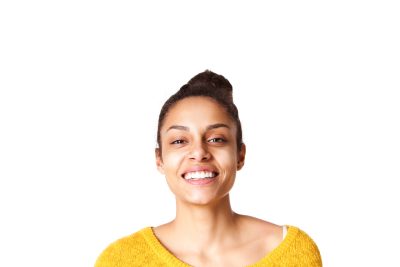 When you experience increasing discomfort over dental discoloration, you can feel eager to fit a teeth whitening treatment into your schedule. Unfortunately, some people hold off on cosmetic care because they worry that a procedure will be difficult to plan even if it is a priority. At our Sheridan, WY dentist's office, we provide different options to make a teeth whitening treatment more convenient. If you want to see your results as soon as possible, one appointment can be all it takes to complete your cosmetic service. However, if it is easier to take care of your smile at home, you have the option of taking home a customized kit and seeing exciting results at your convenience!
What Will It Take To Fit Teeth Whitening Into Your Schedule?
Are you worried that you will not have time to complete a whitening treatment before an important upcoming event? This is a concern for some people who are interested in cosmetic work, but others have a different problem—while they want to do something about enamel stains, it may be hard for them to fit an appointment into their schedule. Fortunately, you have options when it comes to your treatment. A single appointment can be enough to complete a teeth whitening treatment and help you show off dazzling improvements. However, if you prefer, we can prepare a customized whitening kit that you can take home and use at your convenience!
Arranging An In-Office Whitening Treatment
In-office teeth whitening treatments can be completed in a single visit, which makes it a convenient option for care. At your appointment, we will use a special curing light that can activate the effects of the bleaching agents we use to improve how you look. This approach is something that you can rely on to show off desirable results with less delay, making it easier to fit in before an important event.
You Can Take Home A Whitening Kit Designed Just For You
Cosmetic dentistry offers exciting opportunities to improve the way you look. One thing you can look into is a teeth whitening treatment you can use at home. Personalized kits include bleaching agents as well as trays that make the application process easier. This lets you take on problems with your smile at your convenience, with daily applications giving you a gradually brighter smile. At the end of these sessions, you can see results that match the improvements made by in-office treatment.
Talk To Your Sheridan, WY Dentist About Teeth Whitening Treatment
Though you may be excited by what a teeth whitening treatment can do for you, the idea of fitting it into your schedule can be less appealing. At our Sheridan, WY dentist's office, we can make this easier by offering effective and convenient approaches to smile care, even providing kits that you can use in the comfort of your home. If you would like to find out more, please call Grinnell Street Dental in Sheridan, WY at 307-672-7567.