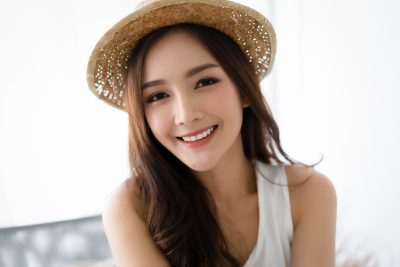 Are you growing tired of looking at dull, discolored teeth in the mirror? Do you feel as though you have put off plans to make your smile whiter for too long? If you turn to your Sheridan, WY dentist for help, you can find that making your smile brighter is easier than you anticipate. Through cosmetic dental work, there are many changes to a patient's smile that we can make. To fight enamel stains, we can recommend a professional teeth whitening treatment. This treatment actually comes with two different options, as you can enjoy an in-office procedure, or you can take home a kit that allows you to fight discoloration from your own home!
Why People Have Trouble Fighting Teeth Stains On Their Own
The stains that we pick up from different beverages, foods, and tobacco products can become difficult to remove as they settle onto our enamel. With a store bought whitening kit, you can remove stains from the surface of your teeth, but removing deeper discoloration can prove difficult. At our practice, we can provide you with access to a professional teeth whitening service that delivers more impressive results! We can also talk to you about your options if you have other issues you want to address, or if you are affected by intrinsic discoloration.
Arranging Your Professional Whitening Treatment
We can address dental discoloration from stains in two different ways. One will only require a single appointment at our practice. During your visit, we will carefully apply bleaching gels that take care of stains, then activate their effects with a curing light that speeds up the treatment process. A take-home whitening treatment is something we can also offer. The kits we create for patients include custom trays and potent whitening agents that help you deal with problems with discoloration.
Discussing Your Other Options For Cosmetic Work
For many patients, dental discoloration is the primary concern that they have with their appearance. However, you and many others can have other issues to address. Because we offer multiple cosmetic dental treatment options, we can provide solutions that help you correct problems with the shape, size, and color of your teeth in a short time, and with conservative changes. These other options can also be beneficial when you have problems with intrinsic discoloration.
Talk To Your Sheridan, WY Dentist About Showing Off A Whiter Smile
If you are ready to show off a brighter, whiter smile, our practice is here to help! We can provide treatment in the form of an in-office whitening treatment, or we can provide a take-home kit to use at your convenience. If you want to know more about this or our other cosmetic services, please call Grinnell Street Dental in Sheridan, WY at 307-672-7567.