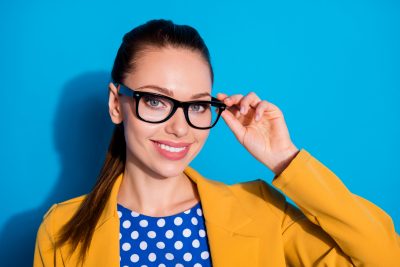 As long as you can see the effect that teeth stains are having on your smile, you can struggle to feel confident in the way you look. Discoloration can make you appear older and less healthy. Even if your teeth are in good condition, it can be difficult to feel happy with them when they look dull or yellowed. At our Sheridan, WY dentist's office, we can provide a helpful solution to this issue. A personalized whitening kit, or a treatment in our office, can lead to striking improvements. We can also help patients who discover that their issues are not linked to enamel stains—if you have intrinsic discoloration, we can help you by reviewing your other cosmetic treatment options.
Have Teeth Stains Hurt The Quality Of Your Smile?
Teeth stains impact the appearance of many people, but not everyone has the same degree of concern about the matter. After all, their impact can vary. Some individuals can have minor issues with discoloration, but others can feel that their enamel now looks significantly dull or discolored. If you feel that the changes in your appearance are hard to ignore, we can help. With the right teeth whitening treatment, we can give you the means to fight these worsening stains and enjoy truly remarkable changes!
Scheduling A Whitening Treatment That Suits Your Schedule
Are you someone who would like to make discoloration a past issue as soon as possible? Would you prefer to have a teeth whitening solution that you can perform in the comfort of your own home? We offer different approaches to treatment, which is why we are able to accommodate people with different priorities. An in-office treatment can be completed in just one appointment, which means you can come in for care and walk out of our office with dazzling improvements. Someone who wants to use an at-home whitening kit can take one from us. The kits we provide are custom-made to help individuals make significant changes over the course of daily treatments, as they provide potent bleaching agents that can offer better results than over the counter alternatives.
Other Services That Lead To Whiter Teeth
If your dental discoloration can be traced to problems with intrinsic discoloration, we can offer effective alternative solutions. With porcelain veneers and tooth bonding treatments, we are able to help patients who are self-conscious because their teeth do not look as white as they should. These services also make further changes to tooth shape, size, and alignment that can lead to welcome overall changes.
Talk To Your Sheridan, WY Dentist About Your Problems With Teeth Stains
By making an appointment to discuss teeth whitening treatment, you can put yourself on a path to showing off a dazzling, bright smile! For more information, please call Grinnell Street Dental in Sheridan, WY at 307-672-7567.