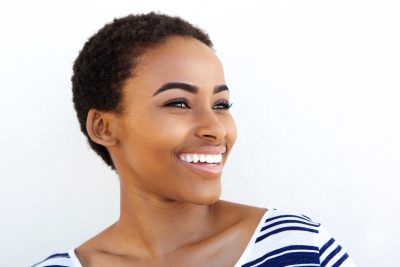 The truth is staring at you in the mirror—your smile is just not as white as it used to be. Gradual changes can be difficult to avoid, as many of the products we consume regularly, or even daily, can leave particles on our enamel that cause stains to form. At our Sheridan, WY dentist's office, we can work with you to provide a solution that helps you regain your confidence in the way you look! A teeth whitening treatment can effectively rid you of stains that have made you unhappy with your appearance. As an alternative to this approach, we can also recommend porcelain veneers or tooth bonding services. The advantage of these other approaches is that we can effectively address intrinsic discoloration, which can cause changes to your tooth structure that make you self-conscious.
Is Teeth Whitening Treatment Right For Everyone With Dental Discoloration?
For many people, a teeth whitening treatment will be the right solution for their smile concerns. This is because the issue is frequently linked to enamel stains that build up over the years. However, there is also intrinsic discoloration, a concern about changes to the tooth structure that can leave teeth dull or discolored, that can affect you. For these individuals, a different solution can be beneficial. The good news is that we can recommend treatment based on your current needs to help you see the results that you want!
Undergoing Treatment To Address Teeth Stains
Through the work we can perform to address teeth stains, we can help you take on problems that have hurt your overall confidence. You have the freedom to choose a take-home treatment that you use at your convenience, or you can opt for a single-visit appointment to brighten your smile. The option to have work done with us can give you results in a short time, while the take-home option is beneficial to those who have a difficult time fitting an appointment in their schedules. The good news is that both rely on potent bleaching agents that can prove effective at making your smile many shades brighter!
Fighting Problems With Intrinsic Discoloration
If intrinsic discoloration is a problem that currently affects you, we can help by offering different cosmetic dental services. Those services include treatment with porcelain veneers, thin shells that cover the front surfaces of your teeth to hide the flaws that have hurt your confidence. We can also discuss tooth bonding treatment to hide blemishes that have developed and negatively impacted the way you look.
Talk To Your Sheridan, WY Dentist's Office About Dental Discoloration
Through treatment to address dental discoloration, we can help you boost your confidence as we put an unsightly dental flaw behind you! If you wish to find out more about our cosmetic services, or any other treatments we offer, please call Grinnell Street Dental in Sheridan, WY at 307-672-7567.