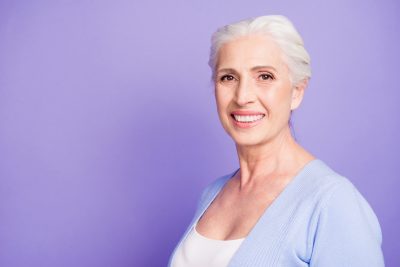 What are your priorities when it comes to arranging restorative dental services? Are you concerned with how you will look after treatment? Are you eager to have work completed as soon as possible, even when the problem is serious enough to call for more than just a dental filling? At our Sheridan, WY dentist's office, we can offer convenience and lifelike care thanks to our use of CEREC technology. Through this technology, we can produce same-day dental crowns, meaning you can have your tooth completely restored in just one visit!

We Can Restore A Vulnerable Tooth In As Little As One Appointment!
Work to restore a tooth affected by decay or a dental injury should be taken seriously, and it should be arranged as soon as possible. While strong, our enamel is limited in what it can do to recover when it is affected by damage. Between physical trauma and problems created by oral bacteria, your oral health can continue to worsen until you do something about a problem. Fortunately, you can see results in less time than you might expect when you visit us to discuss restorative treatment. Because our office has the technology needed to produce same-day crowns, we can have important services completed in as little as one visit!
How A Custom Crown Is Prepared And Placed
With CEREC technology, we have all of the tools we need to go through every step of your restorative treatment. First, we will take digital measurements to determine the precise shape and size of your restoration, which we can digitally design. Once a design is ready, we can produce a custom dental crown with our in-office milling machine. The restoration that you receive will be made from a ceramic material that can imitate your enamel.
Avoiding Future Problems With Your Dental Health
Even if you know you have access to a more convenient treatment, your goal should still be to prevent problems with your oral health. At your routine dental exams, we can provide timely evaluations as well as cleanings to keep harmful plaque and tartar off your smile. When there are problems, we can identify them in their early stages and place dental fillings, which take up less space and allow for the preservation of more of your healthy enamel.
Talk To Your Sheridan, WY Dentist's Office About Receiving A CEREC Crown
Through treatment with a same-day dental crown, you can enjoy important smile support and oral health benefits from restorative work in as little as one visit! We can meet with you to provide a crown, but remember that we are also here to help you prevent the onset of new problems. To find out more, please call Grinnell Street Dental in Sheridan, WY at 307-672-7567.