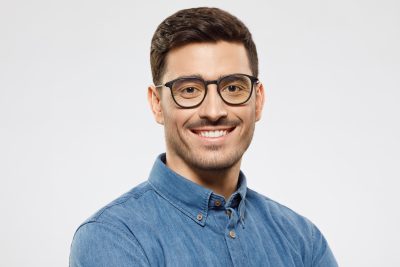 What will it take to fully restore your tooth if you have a cavity that is too severe for a dental filling, or when your tooth is physically injured? In these situations, we will have to use dental crowns to take care of our patients. The good news is that at our Sheridan, WY dentist's office, we can actually provide these restorations in less time than you expect. All we require is a single appointment to provide a CEREC crown. In addition to being convenient, treatment with these restorations can produce results that preserve your smile.
We Can Make Your Restorative Procedure More Convenient!
If you receive the news that you need restorative dental work, you can be hopeful to complete treatment in the shortest time possible. At many dental offices, patients who have to undergo treatment with crowns will need to set up at least two appointments. Patients at Grinnell Street Dental can actually shorten this process, as we have the technology that is needed to produce same-day restorations. The crowns that we supply are customized to fit properly and remain secure, and they can imitate your healthy enamel!
Making Plans To Restore Your Tooth With A Same-Day Crown
Before you receive your same-day crown, we will use our CAD/CAM technology to capture a thoroughly detailed scan of your tooth. With the information we gather, we can digitally create a model of your restoration, which we will then produce with our in-office milling machine. At this point, we can secure the tooth to preserve both your smile and oral health. While these crowns are designed to imitate healthy teeth and protect them, they are also constructed to stay secure and stable enough to protect you for many years!
Discussing Other Services To Restore Damaged Or Misshapen Teeth
Not every problem with the shape, size, and condition of a tooth calls for a dental crown. If you qualify, we can discuss the benefits of cosmetic services. Through a cosmetic treatment, we can preserve more of your healthy enamel and help you maintain confidence in the way you look. One option is to restore a tooth with a porcelain veneer, a durable shell that provides welcome changes with only partial coverage. Another is to perform a tooth bonding treatment to cover up any blemishes that make you self-conscious.
Talk To Your Sheridan, WY Dentist About Receiving A Same-Day Crown
Through treatment with a CEREC crown, we can provide long-term support for your vulnerable tooth with a restoration we can supply in just a single appointment! If you have questions about this or any other service that we provide, we are happy to help. To set up your appointment, call Grinnell Street Dental in Sheridan, WY at 307-672-7567.