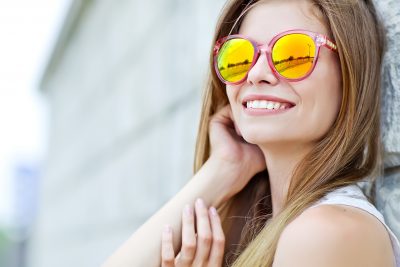 If a cavity is present on your tooth, you will have to face the unpleasant truth that your tooth has suffered permanent damage. The good news is that this can be addressed with a custom restoration, which your Sheridan, WY dentist will provide after addressing the decayed tissues. Once we do this, we can provide a custom dental filling that imitates your healthy enamel and provides important protection for your oral health. Fillings made with composite resin can also offer other advantages over metal restorations, as they are less reactive to temperatures and can bond directly to your tooth structure.
Using A Metal-Free Filling To Restore Your Smile
A restoration of some kind will have to be placed if you have a cavity. The degree of damage you experience will affect what your dentist needs to do to provide lasting protection. If decay is caught in time, we can use a filling made from a composite resin substance that closely matches the appearance of healthy enamel. In addition to providing lasting protection so that you can still bite and chew without issue, this treatment will preserve your appearance so you will not have to worry that your procedure has hurt the way you look.
Placing Your Custom Filling
A custom dental filling is placed after your dentist removes decayed tissues and stops the growth of your cavity. When this work is done, we can provide protection with a composite resin substance we can apply directly to the area where decay was removed. After the application, this material will permanently bond to your enamel, which provides an impressive degree of support. Because its color and texture can match your enamel after hardening, it will be difficult to identify it after your procedure is complete.
Why You Might Need A Dental Crown Instead Of A Filling
When a tooth's health deteriorates too much for a filling, we can use a dental crown to provide the protection that your require. At our office, we can actually shorten your treatment time in a situation like this. While other offices can require two appointments to place a custom crown, we can have your crown ready in just a single visit thanks to our CEREC technology. This technology provides restorations that have the right look, shape, and size to provide lasting stability and protection.
Talk To Your Sheridan, WY Dentist About Receiving A Filling To Address A Cavity
It is important that you take problems with a cavity seriously. If you let the problem go untreated, you can experience complications that affect your smile and oral health. The good news is that you can actually have work done to restore your oral health without changing your smile! To find out more about how we can take care of you, please call Grinnell Street Dental in Sheridan, WY at 307-672-7567.