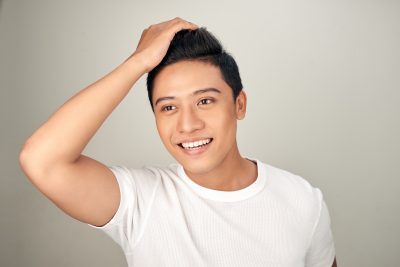 There are several cosmetic services available to patients who want to change how they look, but it can be difficult for you to know when one is right for you. At our Sheridan, WY dentist's office, we can discuss your concerns and interests in treatment, which can help us recommend the right service. One treatment that appeals to many is tooth bonding treatment, a conservative procedure that can change the shape, size, and color of any tooth that hurts the quality of your smile. We can respond to several different concerns in this way, and we can have the results you want ready for you in just a single appointment!
Are You Ready To Discuss Cosmetic Dental Work?
Cosmetic dentistry helps people with different degrees of discomfort over the way they look. For some individuals, treatment is about making big changes. Dental discoloration, damage, and more significant issues like tooth loss make many people unhappy with the way they look. However, this is also a field that can help people who want to focus on smaller concerns. Through tooth bonding treatment, we can offer a smart solution for problems with teeth that look wrong for your smile, as well as for dental damage that affects the way you look.
Planning A Tooth Bonding Treatment
Cosmetic tooth bonding work relies on a composite resin substance that adheres to your enamel. Once this substance has bonded to your tooth, it can provide long-term coverage for issues like dental damage, problems with teeth that are misshapen or the wrong size, and even concerns about dental discoloration. This is a conservative treatment, one that minimizes changes to teeth, as well as one that we can complete in as little as one visit!
Capping A Vulnerable Or Broken Tooth With A Same-Day Crown
If your tooth is chipped or cracked, we may need to do more than just improve its appearance. The damage can make you vulnerable to both an infection and more physical harm. Fortunately, we can place a same-day crown on the tooth. This is both convenient and an effective way to prevent oral health problems over time. The CEREC technology we rely on takes digital impressions of teeth, and it gives us the ability to both digitally design your restoration and have it placed that same day.
Talk To Your Sheridan, WY Dentist's Office About Tooth Bonding
Through tooth bonding treatment, we can help patients with many different cosmetic concerns feel better about the way they look when they smile. If you would like to know how this procedure can help you, or what you can do if you want to explore your different options, please let us know! To contact our office, call Grinnell Street Dental in Sheridan, WY at 307-672-7567.