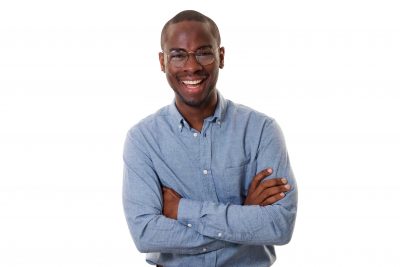 It may be no surprise to hear that people see their dentist to discuss problems with their smile. In addition to seeking an appointment to discuss possible dental problems, many will come in because they wish to talk about how they can change their appearance through cosmetic treatment. Our Sheridan, WY dentist's office provides several treatment options. With as little as one procedure, we can make many beneficial changes, and that can lead to a dramatic smile improvement that you are eager to share with the world. In addition to addressing problems with the shape and size of your teeth, we can even help deal with poor spacing by recommending Invisalign treatment.
What Would You Like To Change About Your Smile?
Cosmetic dentistry can take on many different issues that make people self-conscious about the way they look. For those who worry that their teeth are discolored, look worn, have visible damage, or are otherwise flawed, we can look for conservative solutions that lead to desirable, lasting improvements. What can really excite you is learning how just one treatment may be all you need to take on several embarrassing flaws.
Choosing The Right Cosmetic Procedure
Which cosmetic service are you interested in? For those who want to make several changes in the shortest time possible, we can discuss treatment with porcelain veneers. Veneers are thin, durable shells that cap the front surfaces of teeth. When they are in place, they can cover up stains and other causes of discoloration, problems with visible wear and tear, enamel damage, and more! We can also target teeth that look out of place and less attractive through tooth bonding treatment. Bonding services rely on composite resin to permanently alter your appearance.
Should I Look Into Treatment With Invisalign?
Invisalign appliances can take on problems many people assume they can only address through the use of traditional braces. When you plan a treatment with Invisalign, you receive a series of removable appliances which will gradually move your teeth in the desired directions. In addition to changing the way you look, this work can also improve your bite function, and it can make oral hygiene practices more effective by straightening out teeth that overlap.
Discuss Cosmetic Services With Your Sheridan, WY Dentist!
Are you ready to learn what kind of cosmetic services are available to you? At Grinnell Street Dental, we are ready to take on patients' concerns with the way they look. We can look into ways to restore your smile that minimize treatment time and changes to your enamel. By doing so, we can deliver exciting results that take less time and effort than you anticipated! To find out more about our cosmetic treatments, or to discuss any other matter related to your oral health, please call our Sheridan, WY dentist's office today at 307-672-7567.