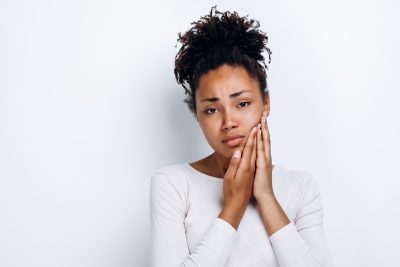 An untreated problem with your jaw movement or alignment can lead to worsening discomfort, something that can build until you struggle to make it through the day without a worrying degree of pain and joint stiffness. In time, a problem with TMJ disorder can also lead to the start of chronic headaches, and it may be the reason why you grind your teeth while you sleep. Our Sheridan, WY dentist's office is here to help if this is an issue that is interfering with your quality of life. A custom oral appliance can bring relief by addressing the issues you have with poor joint alignment and movement.
Is It Time To Bring Up Your Jaw Pain With Your Dentist?
If you choose to ignore problems with jaw pain, the root cause of your trouble can continue to affect you. Over time, this can lead to worsening discomfort, something that makes the matter more difficult to ignore. The good news is that if you act quickly and take this problem seriously, you can put it behind you sooner! Our practice can help you find relief from ongoing struggles with TMJ disorder. This issue can occur when dental problems stop you from maintaining a comfortable bite movement. While restorative treatment can help, we can also provide relief by using a custom oral appliance to improve your jaw movement.
Arranging Treatment To Resolve TMJ Problems
Through oral appliance therapy, we can relieve stress and strain by correcting imbalances in your jaw movements. The appliance that you receive will be custom-made to serve you and ease the tension that you are experiencing. You will wear it each night to encourage better jaw movement and health. For those who have oral health issues that contribute to their poor bite health, we can discuss different services that can prove beneficial.
Dental Work Can Lead To Better Bite Function
Through different services, we can change the oral health problems that negatively impact a person's bite function. For example, we can use Invisalign aligners to straighten teeth that are uneven, which can lead to better, more evenly applied bite pressure. If you have changed your dental function to avoid putting pressure on a certain tooth, we can restore it with a same-day crown to put this issue behind you.
Talk To Your Sheridan, WY Dentist's Office About Treatment For Your TMJ Problems
Through treatment to resolve your TMJ problems, we can help you put difficulties with jaw pain and stiffness behind you. Remember that the longer you wait to address this issue, the more time you can spend with treatable pain! To learn more about how we can help, or to discuss any other concern, call Grinnell Street Dental in Sheridan, WY at 307-672-7567.