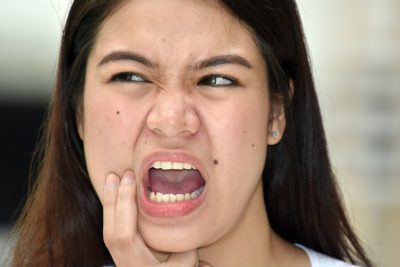 If you are not dealing with TMJ disorder, pain can become a daily problem that you will have to contend with. Unresolved problems with the movement of your jaw, along with mounting tension on your joints and muscles, can limit your bite movement and cause problems with headaches, facial pain, and more! The good news is that your Sheridan, WY dentist can help you put this problem behind you. By supplying you with a custom oral appliance, we can reduce tension on your jaw joints and muscles that impacts your daily life. We can also discuss services to improve your bite function if you are not able to bite and chew without causing stress.
Do I Need To Talk To My Dentist About TMJ Disorder?
How often do you find it difficult to bite, chew, or speak because of pain? Does your jaw movement often feel stiff, or do you feel that you are limited in your ability to move? These are signs of TMJ disorder, meaning there is an issue with the way your joints are aligned. Misalignment and stress issues can create serious concerns because they cause persistent jaw pain, and because they can lead to problems with headaches, facial pain, and discomfort in your neck and shoulders.
Using An Oral Appliance To Ease Tension On Your Jaw Joints And Muscles
With a custom oral appliance, we can reduce stress on your jaw joints and muscles by improving your alignment. The appliance that you receive will be specially designed to keep your jaw in a more comfortable position, one that helps you with even, comfortable movement. Over time, this can lead to a reduction in pain and limited movement, and help you move on from issues with chronic headaches!
Is A Dental Problem Hurting Your Ability To Bite And Chew Properly?
You may have a hard time biting and chewing properly because of a tooth – or because of several teeth – you are not comfortable putting pressure on. If this is the case, you may need to plan restorative dental work as part of TMJ treatment. We provide custom dental crowns that are ready in just one appointment. Because of this, we can restore your smile in a shorter time than you expect, so you can make a faster transition to a better, more comfortable bite.
Talk To Your Sheridan, WY Dentist About TMJ Disorder
If you think TMJ disorder is impacting your quality of life, talk to your dentist! A custom appliance is capable of easing tension on your joints and muscles, which can lead to less pain, fewer issues with headaches, and more benefits. We can also provide restorative work to further help you bite and chew without difficulty. To find out more about our practice and our services, please contact Grinnell Street Dental in Sheridan, WY by calling 307-672-7567.