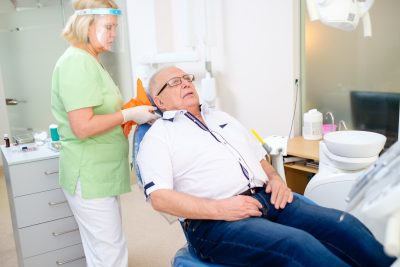 There are times when a full smile recovery will call for several dental procedures. Sometimes, this is simply to address dental decay that affects more than one tooth. In other situations, cavities and other issues, such as enamel damage or bite troubles, need to be resolved. At our Sheridan, WY dentist's office, we are happy to meet with patients impacted by problems with their oral health. To make smile care plans easier to follow and schedule, we can work out all of your needs with a full-mouth rehabilitation plan. This plan will cover all of the oral health concerns that we can resolve at our practice. At the end of your procedures, you can regain confidence in your dental health and appearance.
How Worried Should I Be If I Need Several Treatments To Restore My Oral Health?
It can certainly be unwelcome news to hear that you need one dental procedure, let alone several. With that said, many people can find themselves in a situation like this one, particularly if they are not scheduling general appointments on a regular basis. When you go without checkups, you lose out on early warnings that can lead to prompt care. If we only see you when you believe something is wrong, we may find that several concerns have arisen and require treatment.
Full-Mouth Rehabilitation Can Make Plans For Smile Care Easier
When you know what oral health issues affect you, and what treatment will involve, it can be easier to understand how your dentist can fully restore your smile. A full-mouth rehabilitation plan will help us determine what you need done as well as when different procedures should occur. We can prioritize problems that are more serious, and more likely to cause complications, without prompt care. For example, if you have several cavities, we will target the teeth affected by the most significant decay first to avoid problems with infections.
Combining Work On Teeth With TMJ Treatment
TMJ problems have several causes. To help, we can take action to improve your bite function and change the position of your jaw to reduce tension on the joints and muscles. Dental work to restore vulnerable or sensitive teeth can help, too, as this can make it easier for you to preserve a more natural and comfortable bite that reduces stress.
Your Sheridan, WY Dentist Can Help You Arrange All Of The Dental Treatments You Need!
Sometimes, the path to fully restoring a person's smile calls for multiple treatments. To help you understand your needs, and to make services easier to arrange, our practice can work with you to plan a full-mouth rehabilitation. With this approach, we take on any issues standing between you and your oral health, including services to resolve problems with TMJ disorder. If you would like to learn more, please call Grinnell Street Dental in Sheridan, WY today at 307-672-7567.