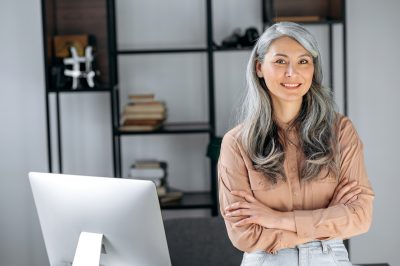 The problems you experience because of tooth loss can be difficult to ignore. Unfortunately, they can become increasingly difficult to disregard as time passes, as they can worsen gradually. You may have some issues with your bite that worsen due to the uneven movements you have to use to avoid the space where you have a gap in your smile. You can also grow increasingly self-conscious about your appearance, lose more teeth over time, and even experience the loss of jawbone density! Our Sheridan, WY dentist's office can help you put this matter behind you. Through the placement of a restoration held to a dental implant, we can give you back your complete smile, and we can provide notable oral health benefits!
Are You Ready To Permanently Address Tooth Loss?
The sooner you act to deal with tooth loss, the less likely you are to experience complications that worsen your issues. Problems with the loss of just one tooth can include a negative change in your bite function. If you are trying to work around an absence, you can make yourself more vulnerable to TMJ disorder by using uneven and uncomfortable jaw movements. Another problem is that the teeth at either side of that gap can begin to loosen because they are missing out on support. When this happens, you can lose more teeth, which means the treatment that you ultimately need to regain your full smile is more involved.
Planning The Placement And Restoration Of A Dental Implant
A dental implant is a small titanium post that is set directly into your jawbone. The procedure gives you a stable artificial root that can keep a restoration in position. How stable is this arrangement? In addition to restoring your smile and protecting your neighboring teeth, your appliance will actually be able to absorb bite pressure. Using it to bite and chew is actually beneficial, because it can stimulate the surrounding bone tissues and help it remain healthy.
Before you start the placement and restoration process, we will perform a study of your jaw, gums, and teeth. This helps us identify any issues that would complicate care. It also gives us the chance to plan your procedure in order to identify just the right location and angle for your implant.
What To Look Forward To After Your Procedure
After your procedure is completed, you can show off a full, confident smile. The implant will stimulate the jaw tissues supporting it, which will help those tissues avoid problems with gradual deterioration. You can feel more capable of biting and chewing in a way that feels natural, which will reduce stress on your jaw and prevent the overuse of neighboring teeth.
Talk To Your Sheridan, WY Dentist About Implant Dentistry!
Through implant dentistry, we help patients regain confidence in their smile as well as their dental health and function! For more information, call Grinnell Street Dental in Sheridan, WY at 307-672-7567.