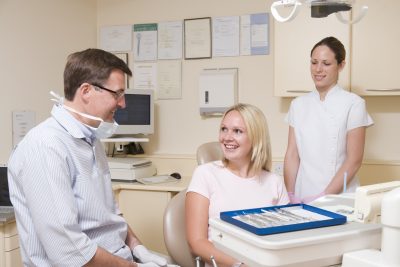 What are you really doing for yourself when you take the time to brush and floss your teeth? These important hygiene habits help you defend yourself against the accumulation of oral bacteria and other agents that can lead to both plaque and tartar buildup. By doing this, you lower your risk for experiencing issues like dental decay and gum disease, two conditions that can impact your well-being more than you may realize. Remember that you are not the only person who can help you avoid these problems. Your Sheridan, WY dentist's office is here to support you in your efforts to prevent dental problems. Regular dental exams provide additional benefits, and provide important overall support for your smile.
General Dental Visits Help Control Your Risk For Dental And Periodontal Problems
Your general dental appointments will help you limit your risk for experiencing oral health trouble. One reason for this is that you have regular support from dental cleanings that remove any plaque or tartar deposits present on your smile. Another is that your dentist will check closely for any signs of trouble that might require treatment. Early detection and diagnosis means early treatment, which can make your experience with care easier.
We Can Address Any Active Problems Identified During An Appointment
At your next dental exam, you may learn that you have a cavity. While it can be hard to see this as "good" news, it is fortunate to have the problem caught and addressed early. Timely treatment preserves more of your tooth structure, as we can use a conservative dental filling. For a larger cavity, we have to remove more of your healthy enamel to make space for a dental crown. Your dentist will look out for more than just cavities, of course. We can also discuss other concerns, such as a problem with your periodontal health. You can even learn about different services like our laser treatments for cold sores!
Protecting Your Smile Between Visits
As important as it is to have access to the right kind of support from your dentist, it is also important for you to maintain a good routine on your own time. That routine should see you brush at least twice a day, and floss at least once. A good routine and smarter dieting will help you stay safe from the threat of dental decay, gum disease, and more.
Your Sheridan, WY Dentist Can Help You Maintain Your Healthy Smile!
Our Sheridan, WY dentist's office is here to help patients maintain healthy, attractive smiles. Preventive services play an important role in controlling risks for dental problems. These checkups also help us identify and address problems when they arise. If you would like to find out more, or if you need to book your next appointment, please call Grinnell Street Dental in Sheridan, WY at 307-672-7567.