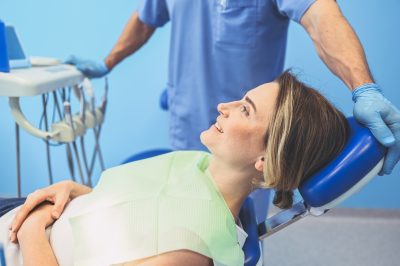 Is it time to see your dentist for another oral health examination? Regular checkups play an important role in preserving the health and appearance of your smile. While good daily hygiene habits matter, it can be difficult to completely protect your teeth and gums without some professional support. Every six months, you can receive help in the form of a professional cleaning and a review. Cleanings remove plaque and tartar deposits that make you more likely to have future problems with your smile. The reviews provided at our Sheridan, WY dentist's office can lead to the early detection and treatment of problems that can impact your well-being and appearance.
Are You Past Due For Your Next Dental Checkup?
Unless you are following instructions from your dentist to operate on a different timeline, you should plan to schedule routine oral health care every six months. At these semiannual appointments, you receive feedback about the health of your teeth and gums along with a thorough cleaning that protects them from future problems. Even if you feel relatively sure that your smile has no problems, a review can lead to the discovery and treatment of oral health concerns that you should address. For example, if we identify a cavity during your visit, we can provide a dental filling before the tooth's health worsens and makes more involved care necessary.
Problems Your Dentist Can Help You Prevent
There are several issues that regular visits help you avoid. For example, we can look out for any issues with poor jaw alignment or movement. When these issues go unaddressed, it can be a source of chronic discomfort. Through TMJ treatment, we can ease pain and sensitivity issues while restoring your bite function. We can also alert you to concerns about tooth decay or gum disease, problems that can worsen over time without the right treatment.
What Happens If My Dentist Notices Something Wrong At My Appointment?
Your dentist may identify a problem at your visit, which means treatment could be necessary. Our goal when caring for a patient is to provide the most conservative treatment possible. For a cavity, we will use a dental filling when it is appropriate. If we have to use a crown, we can use our CEREC technology to produce your dental crown in just one appointment.
Talk To Your Sheridan, WY Dentist About Scheduling An Exam
At regular dental exams, you will receive important feedback about your smile and oral health, and you can also enjoy early treatment when something is wrong. Our dentist's office is here to provide a range of services. In addition to routine support, we can also provide cosmetic and restorative treatments. To find out more about our office and services, you can contact Grinnell Street Dental in Sheridan, WY by calling 307-672-7567.