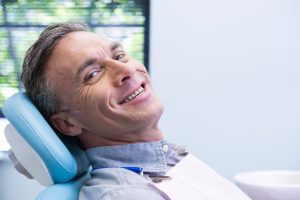 What does your current approach to preventive dental care look like? How often do you floss, and how much time does it take you to brush your teeth? The right approach to daily smile care is important, as it will help you avoid cavities, gum disease, and tartar buildup. One thing you should not ask your daily regimen to do is take the place of routine dental exams! At your preventive dental visits, you receive a thorough review along with a teeth cleaning that removes harmful tartar deposits. At our Sheridan, WY dentist's office, we can provide consistent dental exams that keep you updated about the state of your smile. If a problem is identified, we can arrange prompt care to stop it before it grows more serious.
Are You Consistently Seeing Your Dentist For Exams?
If you are not consistent with your dental exams, you become vulnerable to problems with your smile that can have unpleasant consequences. Without consistent dental exams, you can allow a cavity to form and worsen without realizing it. Cavities start small, and can escape notice when they first develop. Unfortunately, they grow worse gradually over time, doing more damage to your enamel and putting you at risk for infection. By the time you realize something is wrong, it may be too late to treat the cavity with a dental filling, which means your tooth will have to be modified and restored with a dental crown.
Problems We Can Identify And Treat At A Routine Visit
Cavities are a consistent concern for your smile, one that your dentist will watch out for at every appointment. With that said, these reviews can lead to more than just the discovery of decay. We can discuss concerns about your gums, or identify symptoms of TMJ disorder that can be addressed to reduce chronic jaw pain. If you are affected by cold sores, we can discuss laser treatment to deal with them. Lasers can shrink the size of a sore, lead to faster recovery, and even stop the future formation of a sore in the treated area.
Teeth Cleanings Help You Avoid Future Problems
Spending too much time between visits can also hurt you because you can allow tartar to build up. This accumulation makes you more likely to have problems in the future with decay or gum disease. This is a problem for your dentist's office to solve, as tartar will resist removal with a toothbrush or floss. One thing to keep in mind, of course, is that with good daily habits, you can minimize the buildup of tartar between your appointments.
Talk To Your Sheridan, WY Dentist About Scheduling Your Next General Exam
If you want to keep your smile healthy, make sure you remain consistent with your routine dental appointments. To schedule your next visit, please contact Grinnell Street Dental in Sheridan, WY by calling 307-672-7567.