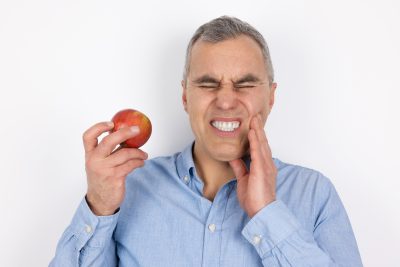 How common is it for you to feel pain when you try to enjoy a meal or snack? Your routine biting and chewing movements should not be a source of discomfort. If they are, it could be because you have an issue with TMJ disorder. Problems with your jaw joint alignment and movement can lead to worsening pain and stiffness over time, issues that can impact your quality of life. Your Sheridan, WY dentist's office is prepared to help you with this problem. We can also intervene and provide treatment when you have a pain in a specific tooth. It may be necessary to cap it with a dental crown to address its health and condition, and to improve your dental function.
Is It Difficult For You To Bite And Chew Without Discomfort?
Any time you sit down to enjoy a meal or snack, you should not have concerns over the pain you might experience as you eat. If you have problems with TMJ disorder, or if you are trying to ignore an active toothache, you can find that you have to endure discomfort whenever you bite and chew, something that you should bring up with your dentist. After an evaluation, we can find the source of your trouble and provide treatment. If something is already painful, you should be aware that the problem can grow worse, and that complications can affect your well-being and treatment.
Treating A Vulnerable Tooth With A Same-Day Crown
If you need to do something about a tooth that is in pain because of an injury or cavity, you can be happy to learn that our office can help in less time than you expect. We have the resources on hand to provide custom dental crowns after just one appointment. The restorations we produce at our location can provide long-term bite support, and they can also closely imitate your healthy enamel.
Treating Your TMJ Difficulties
Problems with your jaw alignment and movement can lead to worsening discomfort, which can mean more difficulty biting and chewing. Are you simply stuck with an awkward or uneven bite, or is there something you can do to resolve this trouble? With a custom oral appliance, we can take care of troubles that you may have with joint alignment and jaw movement. By wearing your appliance at night, you can reposition your jaw in order to ease tension, make movement more even, and generally reduce discomforts that you struggle with.
Talk To Your Sheridan, WY Dentist About Your Troubles With Biting And Chewing Food
Your Sheridan, WY dentist's office is here to help if you are not able to bite and chew food without experiencing discomfort. With the right treatment approach, we can put problems behind you! To find out more, call Grinnell Street Dental in Sheridan, WY at 307-672-7567.