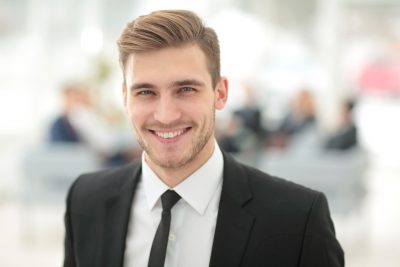 If your tooth is injured, or if you have a serious cavity, you may need to trust a dental crown to restore your oral health. What does this mean for smile? How long will it take your dentist to provide a restoration that is ready to provide permanent protection? At our Sheridan, WY dentist's office, we can take care of this issue for you in less time than you expect, and we can do so without changing your appearance. We rely on CEREC technology to provide crowns that are ready in just one appointment. These restorations imitate healthy enamel, and they are capable of providing the necessary bite support to preserve your dental function.
We Can Restore Your Oral Health And Preserve Your Smile
When you need restorative dental work, it is important that the services you receive preserve both your vulnerable tooth and your dental function. If your bite function is compromised after treatment, you can be more likely to have issues with the tooth in question, you can wear down remaining teeth by using an awkward jaw movement, and you can even develop painful TMJ issues. While our CEREC crowns are attractive and ready in less time than you may expect, they are capable of providing long-lasting protection.
Arranging Treatment To Receive A CEREC Crown
We use dental crowns in several situations. They can assist with a plan to restore your incomplete smile, they can address a cavity that is too large for a dental filling, and we can provide support for damaged enamel. Other practices can ask that you schedule two appointments to undergo treatment with a crown. Before your permanent restoration is ready, you may be asked to depend on a temporary one, and that can make you feel awkward and uncomfortable. We provide CEREC crowns that we can produce in as little as one procedure. During your visit, we can carefully evaluate your tooth, produce a digital design, then create a lifelike crown with our in-house milling machine. After it is ready, we can put the restoration in place to support you!
Preserving Your Crown And Oral Health
Whether you need to maintain the condition of a restoration or want to keep avoiding dental problems, we can help! Regular dental exams will be important for providing updates and early warnings about the condition of your smile. In between visits, take care of your smile with good hygiene habits, and by keeping clear of diet choices that are high in sugar.
Talk To Your Sheridan, WY Dentist's Office About Receiving A Same-Day Crown
At Grinnell Street Dental, we are able to provide restorations for our patients in as little as one appointment! To find out more about how we can take care of you, call our dentist's office in Sheridan, WY at 307-672-7567.