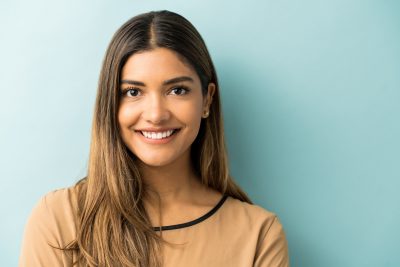 The soon you finish with treatment for a tooth that is injured or affected by decay, the sooner you can regain confidence that you can bite, chew, and smile with confidence. At other dental offices, patients who need dental crowns need to prepare for a treatment process that requires at least two appointments. Our Sheridan, WY dentist's office can actually shorten the time it takes you to have a tooth cared for thanks to our CEREC technology. We can digitally measure and design your crown, then produce a lifelike restoration that can be put in position on the day of your initial appointment! Because of this, we can resolve potentially serious oral health issues in less time and still preserve your appearance.
Your Tooth May Need More Than Just A Dental Filling
There are times when a patient can undergo treatment with a dental filling and have no more concerns about their oral health. However, this requires timely intervention to address a problem like dental decay, which will worsen as time passes. Eventually, the damage to your enamel will be too serious for this approach, at which point you will need to look into other options. With a same-day dental crown, we can provide more stability by completely covering your tooth above your gum line. The CEREC restorations that we produce for our patients are made with lifelike ceramic material, so that coverage will not alter your smile.
We Use CEREC Technology To Produce Same-Day Restorations
CEREC technology offers us more than just the ability to produce physical crowns at our office. We also have the resources to digitally measure teeth and design restorations, which ensures that they will be the right shape and size to provide long-term value. By coming to us for treatment, we can make sure that your troubles with a cavity or dental injury are resolved in less time, which means you regain your confident smile as well as your ability to bite and chew without discomfort.
Avoiding Dental Problems In The Future
While we have services to help you in times when you experience dental trouble, remember that our practice is also here to help you prevent future difficulties. At regular dental visits, we provide the kind of support that makes you less likely to experience a cavity in the future. We also help by identifying cavities earlier in development that may not cause you discomfort, which can lead to intervention through the placement of fillings.
Talk To Your Sheridan, WY Dentist About Receiving A Same-Day Crown
Through the use of CEREC technology, we can help you take on problems with your smile in less time than you expect. For teeth that are physically damaged or have problems with decay, we can use a one-day crown to provide long-term support and preserve your appearance. To find out more, please call Grinnell Street Dental in Sheridan, WY at 307-672-7567.