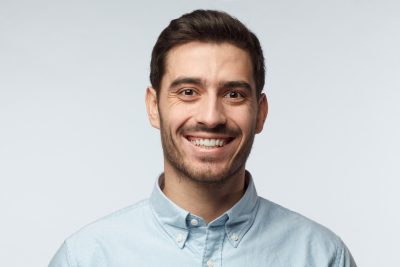 To ensure that a dental crown is comfortable, secure, and capable of staying in place to provide long-term support, it needs to be custom-made for the tooth being restored. At many dental offices, the crown itself is produced in a third party lab based on measurements taken at the practice. This arrangement prolongs the time you have to wait to have your tooth fully restored. The good news is that our Sheridan, WY dentist's office can actually make your crown in-house, which means we do not have to wait for it to arrive. Through the use of CEREC technology, we can provide dental crowns in just one appointment. In addition to making your crown the right shape and size for your tooth, we can produce the restoration so that it imitates the appearance of your healthy enamel.
What Role Do Dental Crowns Play In Restorative Dentistry?
Dental crowns are needed for some cavity treatments, and they are also used to restore teeth that are physically damaged. Cavities that call for more than the placement of dental fillings are treated with dental crowns, which provide more functional support and coverage. If you experience enamel damage that is too severe for cosmetic dentistry, we can cap the tooth with a lifelike crown and restore your smile while also protecting your tooth.
What Can I Expect From A Same-Day Dental Crown?
With CEREC technology, we have the resources we need to both digitally measure your tooth and digitally design the restoration that you will receive. After the crown is digitally designed, we will use an in-office milling machine to produce it. These restorations are lifelike enough to prevent unwelcome changes to your smile. You can be happy to know that they are also strong enough to endure years of pressure from biting and chewing, so you can preserve your bite function and avoid difficulties with TMJ disorder.
We Can Help You Avoid Future Problems With Your Oral Health
At general dental checkups, your dentist will look your smile over for any signs of trouble that might call for our intervention. If a cavity is caught in time, we can use a lifelike dental filling to restore your tooth. Both our crowns and fillings can imitate your healthy tooth structure and preserve your smile. With that said, a filling is still the more conservative treatment option, one that can preserve your tooth structure and smile while only modifying the space where your cavity formed. General checkups also protect you against the formation of future cavities, so you can avoid further trouble with your smile.
Talk To Your Sheridan, WY Dentist's Office About Receiving A Same-Day Crown
At Grinnell Street Dental, we are prepared to restore your problem tooth in just one appointment by providing a same-day CEREC crown! If you would like to learn more, call our dentist's office in Sheridan, WY at 307-672-7567.