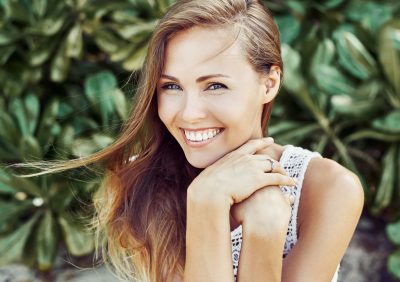 Losing confidence in your smile can affect how you interact socially, and it can lead to understandable concerns about your oral health. While changes often occur gradually, it just takes one unfortunate accident to leave you with a chipped tooth that makes you self-conscious. The good news is that this is a problem we can address in less time than you might think possible. Our Sheridan, WY dentist's office can recommend restorative or cosmetic work based on what condition your tooth is in. We can provide tooth bonding treatment to cover damage, or we can use CEREC technology to create a crown in-house that we can use to permanently protect the tooth.
How Serious Is My Dental Injury?
A chip can be a potentially serious problem, especially when it is not treated in time. The damage to your enamel can lead to difficulties with biting and chewing that are hard to ignore, and may point to a more serious oral health issue. Even if the damage is just superficial, the permanent change to your tooth can make you uncomfortable. Your dentist can perform an evaluation to let you know just how severe the problem is, and to discuss your options for treatment.
Restoring Your Tooth With A Same-Day Crown
Thanks to the CEREC technology we use to craft restorations for our patients, we can address potentially serious dental injuries in the span of just one appointment! We have everything we need to digitally measure your tooth and design your restoration. From there, we will use an in-office milling machine to produce a ceramic crown that we can place to provide permanent protection. While ceramic is strong enough to provide bite support, it is also capable of improving your tooth's appearance by matching the look of your healthy enamel.
Planning Cosmetic Treatment To Address Dental Damage
In some cases, we can move forward with cosmetic dental work to address a chip, crack, or other form of damage. Tooth bonding services make careful corrections to tooth shape, size, and color without any restorations. With the right approach to care, we can hide your chip with a resin substance that will harden after being applied. During the hardening process, the material bonds with your tooth to serve as a lasting form of cosmetic support.
Talk To Your Sheridan, WY Dentist About Restoring Your Chipped Tooth
A chipped tooth is not something you want to ignore, but it is something that we can address in less time than you think possible. With the right approach to treatment, we can fully restore your tooth and smile in as little as one appointment! To find out more, please call Grinnell Street Dental in Sheridan, WY at 307-672-7567.