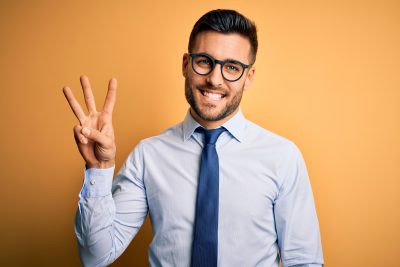 Until it is restored, your chipped tooth can cause problems for your appearance as well as your bite function. Even minor chipping is a valid concern. Unfortunately, because our enamel cannot simply repair this damage, it will be permanent without treatment. At our Sheridan, WY dentist's office, we provide multiple treatment options for those who need to address this and other forms of damage. It is often possible to take care of a chipped tooth with a conservative cosmetic procedure. If necessary, we can provide more protection by putting a custom dental crown in place. Our office has CEREC technology on hand, so we can have a dental crown ready for your tooth after just one visit!
1. Discreetly Restore A Tooth's Shape With A Bonding Treatment
Bonding treatment relies on a composite material applied directly to your enamel. Your dentist will restore your chipped tooth by restoring this substance and shaping it to hide damage. In addition to making the tooth look whole and healthy again, your tooth bonding procedure can reshape a tooth, cover up minor alignment issues, make a tooth larger, and improve its color! This removes the need to remove any tooth structure, and it produces long-term improvements with minimal overall changes.
2. Cover A Tooth With A Custom Veneer
A custom porcelain veneer bonded to your tooth will hide chipping, cracking, or other damage. When in place, a veneer manages to dramatically improve a tooth's appearance. While some modification of your tooth structure is necessary to make space for your restoration, the work required is minimal. The porcelain used to make your veneer will be strong enough to hold up against years of pressure created when you bite and chew.
3. Have Your Chipped Tooth Protected With A Dental Crown
If your tooth's health is affected by your injury, or if your dentist worries that it will not offer enough support when you bite and chew, a dental crown can be used to support you. Although cosmetic dentistry is effective at making a tooth look healthy again, it offers limited help when it comes to restoring your oral health and bite function. A custom crown can imitate the tooth's appearance and give it better functional support. Because our practice has the technology to provide same-day crowns, we can make sure that your treatment time is limited when providing you with a custom restoration.
Talk To Your Sheridan, WY Dentist About Restoring Your Chipped Tooth
Grinnell Street Dental can take care of your chipped tooth and restore your smile. Because we provide multiple solutions for damaged teeth, we can make sure that you have the right kind of care when work is done to address harm to your enamel. To find out more, please call our dentist's office in Sheridan, WY at 307-672-7567.