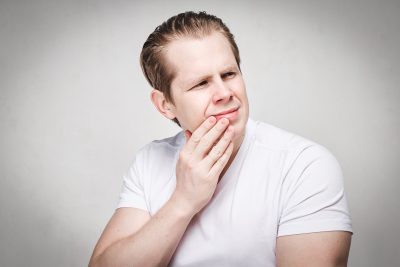 There are many reasons to worry about jaw pain that affects you on a frequent basis, or seems to worsen over time. You may have an unresolved issue with tension or poor joint alignment, a problem known as TMJ disorder, which can interfere with your daily life in many unpleasant ways. Without proper treatment, this can cause you to experience more frequent headaches, difficulties with biting and chewing, and a higher risk for grinding your teeth while you sleep. At our Sheridan, WY dentist's office, we work with patients who experience issues that could be TMJ-related. After determining what is causing your discomfort, we can recommend the appropriate treatment to restore your quality of life and preserve your dental health.
Why Are You Experiencing Pain When You Bite, Chew, And Speak?
Frequent issues with stiffness, pain, and other uncomfortable feelings in your face and jaw can point to problems with TMJ disorder. More than one problem can lead to these difficulties. For some people, this is something that develops over time because of an uneven bite movement, possibly caused by misaligned teeth. For others, an awkward bite can be a way of avoiding the use of certain teeth that are sensitive or unable to absorb pressure without discomfort. Other causes, like arthritis in your jaw joints or a past injury, can also be responsible. After evaluating you and looking for signs of trouble, we can recommend that you start TMJ therapy to ease discomfort and improve your daily life.
Addressing TMJ Disorder To Improve Your Quality Of Life
A custom oral appliance can help you bite, chew, and speak without experiencing the discomforts that have negatively affected you over time. When worn at night, your guard will keep your jaw supported in a more comfortable position, one that can encourage better movement and a more appropriate resting position. This will ease tension on your joints and muscles and reduce pain. For those who have oral health issues that affect their bite function, we can discuss different beneficial services.
Poor Dental Health Can Affect Your Bite Function
Are you using uneven bite movements to avoid putting pressure on a weak, sensitive, or vulnerable tooth? If so, the change can put pressure on your jaw joints and muscles while upsetting your ability to move your jaw evenly. With a custom dental crown, we can restore your tooth so that you do not have to worry about changing your natural movements. This can also lead to cosmetic benefits, as the crowns we supply at our practice can imitate healthy enamel.
Talk To Your Sheridan, WY Dentist About Your Jaw Pain
Ongoing problems with jaw pain and sensitivity can be linked to TMJ disorder, a problem that our practice can address. If you think this issue affects you, or if you have any other concerns, please call Grinnell Street Dental in Sheridan, WY at 307-672-7567.