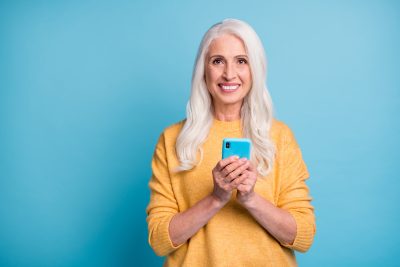 You may feel confident that your dental prosthetic can restore your smile. However, you may be less certain that it is up to the task of preserving your bite function. Tooth loss impacts you in several unwelcome ways. You become more vulnerable to losing more teeth, you can struggle to bite and chew without discomfort, and you can encounter real difficulties with jaw pain and stiffness due to compromised dental function. A dental bridge can effectively resolve these issues without requiring oral surgery. The bridge, once placed, will permanently close the gap in your smile left by a lost tooth, or lost teeth. Our Sheridan, WY dentist's office can provide a custom dental bridge that gives you relief from the effects of tooth loss. We can also speak with you about the benefits of using a dental implant to hold a restoration in position.
A Dental Bridge Provides A Permanent Answer To Problems With Tooth Loss
Tooth loss creates several difficulties, and unfortunately they can actually become harder to ignore over time. If you are not able to bite and chew comfortably because of a gap in your smile, you may begin to suffer jaw pain and stiffness that persists throughout the day because of TMJ disorder. You may also have future problems with tooth loss, as the teeth at either side of your gap can loosen over time without their neighbor in position to support them.
Receiving Your Custom Dental Bridge
A dental bridge is a restoration that we can secure without needing to perform oral surgery. The appliance remains in place because it has a pair of crowns connected to it. At each end, one of the crowns is in place to cover the teeth around your gap. By doing so, they effectively secure your entire prosthetic, keeping it stable enough for you to bite, chew, and speak without worrying that it might start to come loose. You can also rely on it to support your bite, making it easier to return to a more comfortable movement.
Discussing Implant Dentistry As Part Of Your Prosthetic Treatment
Instead of using a dental bridge on its own to support your oral health and appearance, we can discuss using a dental implant to hold a custom restoration. The implant is set directly into your jawbone. Putting it in position lets us secure a restoration without interfering with neighboring teeth. Once in position, the implant-held restoration can support your dental function and improve your appearance, and it can provide additional support by stimulating your jawbone and preserving it against deterioration that can occur after tooth loss.
Talk To Your Sheridan, WY Dentist About Receiving A Dental Bridge
With a custom dental bridge, we can give you back your full smile without oral surgery! To find out more about this appliance, please call Grinnell Street Dental in Sheridan, WY at 307-672-7567.