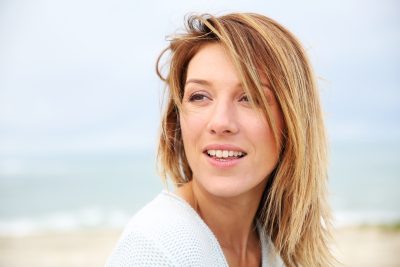 Even if your cavity is caught before there is any tooth pain, it will do permanent harm to your tooth structure. To address this, it is necessary for your dentist to provide a restoration that can be trusted to stay in place and provide lasting support. At our Sheridan, WY dentist's office, we are able to place dental fillings that imitate healthy enamel, which means we can provide cosmetic as well as structural protection. When patients keep up with good oral hygiene habits after their cavity treatment, they can count on their dental filling to remain in good condition for many years!
Your Filling Keeps Your Tooth Safe After A Cavity Is Treated
It is necessary to provide a restoration when you undergo treatment for dental decay. The unfortunate truth is that even the early detection and treatment of a cavity will not prevent lasting damage. However, the sooner we are able to address the problem, the more we can minimize that harm. To keep you safe from possible complications after your procedure, we can place a dental filling at the site of your cavity. This will close off the damaged area discreetly, and it will also provide functional support so that you can bite and chew without difficulties.
We Can Place A Filling That Matches Your Healthy Enamel
Will you need to worry that people are going to see your filling, and that cavity treatment marks the end of your smile as you know it? It is actually possible for us to address decay without causing cosmetic issues, even when you need work done in a visible area. We can provide a restoration made with a resin substance that imitates healthy enamel. By doing so, we can provide cosmetic support while also keeping you safe against further damage, as well as against the onset of a new infection.
What If I Have An Older Filling That Hurts Or Feels Loose?
A filling can wear down over time, which can call for follow-up care. The good news is that with the right efforts at home and regular dental visits, you can avoid problems for many years. With that said, you should take discomfort or the feeling of a loose filling seriously and seek care as soon as you can. It may be necessary to replace an older filling with a custom dental crown if additional wear and tear makes more support necessary.
Your Sheridan, WY Dentist's Office Can Provide A Lifelike Dental Filling
Through the placement of a dental filling, we can support your tooth after cavity treatment and preserve your appearance! To find out more about our services that support patients, please call Grinnell Street Dental in Sheridan, WY at 307-672-7567.