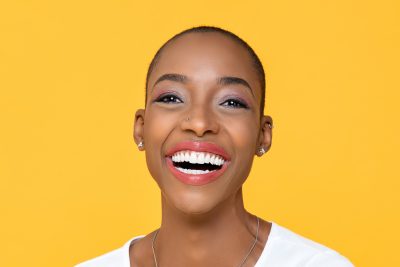 While you may be certain you want cosmetic dental work, the matter of what procedure is right for you can be less clear. This can be especially true for those who have several changes that they wish to make to the way their teeth look. At our Sheridan, WY dentist's office, we can discuss your different options for improving your smile. One approach that many people benefit from is treatment with porcelain veneers. When veneers are put in place, they can take care of a number of concerns, and can even address several issues at one time. At the end of just two appointments, you can feel thrilled at how your smile now looks brighter, more symmetrical, and more youthful!
How Would You Like To Change Your Smile?
People can visit their dentist to discuss treatment to improve a single aspect of their smile, but many people hope to take on several issues. It can be exciting to imagine yourself with brighter teeth that are uniform, free of wear and tear, and generally more attractive. However, this kind of improvement can feel out of reach if you assume it calls for several treatments. Through the use of porcelain veneers, we can actually take on all of these concerns, which means a smile transformation can be yours after just two appointments.
What To Expect From The Veneer Placement Process
The process of placing porcelain veneers typically requires two appointments. Veneers need to be custom-made to have the right look and provide the right coverage for teeth. At an initial visit, your dentist will take measurements and also prepare your teeth for placement. When you come back, we can confirm that the veneers created for you are the right shape and size to improve your smile. After making sure this is the case, we can apply your restorations through a permanent bonding process that gives you lasting improvements!
Reviewing All Of Your Options For Cosmetic Treatment
As you learn more about your options for cosmetic treatment, you can find that there are several approaches to care you find desirable. One alternative to veneers is tooth bonding treatment. The tooth bonding procedure relies on a composite material that is applied directly to dental enamel in order to change the color, size, and shape of teeth that do not fit in with your smile. We also have the option of straightening teeth discreetly through the use of Invisalign aligners.
Talk To Your Sheridan, WY Dentist About Porcelain Veneers
Porcelain veneers have helped many people take on problems with their smile that made them feel self-conscious. Are you someone who would benefit from this or another cosmetic procedure? To find out, or to discuss any other smile-related matter, please call Grinnell Street Dental in Sheridan, WY at 307-672-7567.