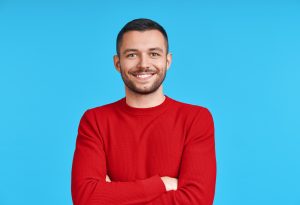 Have you been losing confidence in your smile, or have you become embarrassed by an unsightly problem with a tooth? Issues with the appearance of your teeth can be hard to hide, and unfortunately they can be long-lasting. What this means is that without some form of treatment, you can be stuck with problems that make you unhappy with the way you look. At our Sheridan, WY dentist's office, individuals who feel unhappy with their appearance can be excited by the benefits of cosmetic dental work. With the right procedure, we can take on concerns you might have about the color of your teeth, their shape, size, or even their alignment! The goal with any treatment is to provide lasting results, which means you can sustain the boost in confidence a procedure provides.
The Right Procedure Can Give You Results That Last
When planning your cosmetic dental procedure, we can talk with you about the issues that currently affect the way you look while also discussing your different treatment options. When working out plans to restore your appearance, we can focus on treatment that leads to long-term improvements. This work can include the placement of porcelain veneers, which are permanent restorations that address a range of different flaws. Because veneers are designed with durable porcelain, they can retain their appearance and shape over many years.
What Changes Would You Like To Make To Your Smile?
Are you bothered by teeth that seem jagged, uneven, or just appear to be the wrong size for your smile? How confident are you in the color of your teeth? There are many issues that make people self-conscious about the way they look. What might surprise you is just how much good a single procedure can do for you even if you have multiple smile concerns. For example, with veneers your dentist can change the shape, size, and color of teeth in beneficial ways. We can also address these problems through a cosmetic bonding procedure, which does not require the use of any permanent restorations.
We Can Also Improve Your Appearance Through Restorative Dentistry
Sometimes, restorative dentistry can provide the right path to smile improvement. If you have an incomplete smile, we can talk with you about restoring a gap with a dental implant-held prosthetic, or with a dental bridge. We can also recommend using a dental crown to restore a tooth that has been visually affected by poor health or injury.
Talk To Your Sheridan, WY Dentist About Our Cosmetic Services
At Grinnell Street Dental in Sheridan, WY, patients who are self-conscious because of the way they look when they smile can talk with us about their treatment options. We offer several approaches to cosmetic dentistry that can lead to exciting, long-lasting changes. To find out more, contact Grinnell Street Dental in Sheridan, WY by calling 307-672-7567.