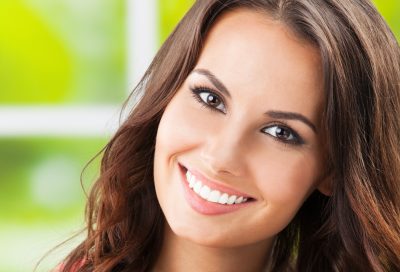 You may have teeth that look misshapen because they have been worn down by years of biting and chewing. Physical injuries can also make teeth look out of place in your smile. Of course, in some cases, a problem with a tooth's shape or size is something that occurred naturally. Even if this issue does not interfere with your oral health in a serious way, it is something that can cause embarrassment. At our Sheridan, WY dentist's office, we can help you take care of this issue so that it no longer makes you self-conscious. Cosmetic services are capable of changing the shape, size, and color of teeth through conservative services that take less time, and make fewer physical changes, than you anticipate.

Misshapen Teeth Can Create Unflattering Smile Flaws
Just one misshapen tooth, or a tooth that is the wrong size, can make your smile look asymmetrical, uneven, and just not as attractive as you feel it could be. When people expect treatment to be a longer or more involved process, they can feel hesitant to even bring up the idea of having work done. What you should know is that cosmetic dentistry can address these issues while only requiring minimal changes to your tooth structure. Patients who express concerns about misshapen teeth can often see improvements in just one or two appointments!
Using Veneers To Cover Teeth That Feel Out Of Place For Your Smile
Porcelain veneers are carefully crafted restorations that only cover the front surfaces of teeth. While crowns completely surround your tooth structure above the gum line, veneers only occupy a limited space, which reduces the amount of preparatory work required. The placement process typically calls for two appointments. Your first visit gives us the opportunity to take measurements and make sure your teeth can support your veneers. At your follow-up visit, we will bond your restoration in place and give you a smile that you are eager to show off!
Improving Your Smile Through Tooth Bonding Treatment
Tooth bonding treatment helps many people take on issues with the shape, size, or color of teeth. Rather than craft and place permanent restorations on teeth, this approach relies on a composite resin substance to address any visible flaws. This process takes less time, and can often be completed in just a single appointment!
Talk To Your Sheridan, WY Dentist About Cosmetic Work For Misshapen Teeth
If you have teeth that look misshapen because of damage, wear and tear, or any other reason, it can be hard to maintain confidence in your smile. Fortunately, the right cosmetic treatment can address this issue through conservative work to change a tooth's shape and size. To find out more about this and other issues that cosmetic care can address, call Grinnell Street Dental in Sheridan, WY today at 307-672-7567.