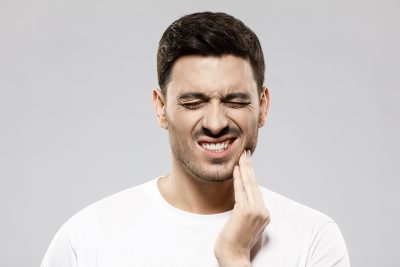 After you crack your tooth, you can feel eager to see someone as soon as possible to have the problem completely addressed. If you go to a practice that does not provide same-day crowns, you can hear that your treatment will have to take place over at least two appointments. At our Sheridan, WY dentist's office, you can actually have a tooth fully restored with a lifelike same-day restoration. With CEREC technology, we can produce dental crowns on-site, which means we can finish your procedure to protect a broken tooth in less time. You can be happy to know that in addition to providing restorations in less time, CEREC technology enables us to promptly secure teeth with crowns that imitate healthy tooth structure.
Why A Cracked Tooth Is Something To Deal With Promptly
If your tooth cracks, it becomes vulnerable to infection as well as more physical damage. Biting and chewing can be difficult because of this damage, and you may find yourself dealing with persistent pain or sensitivity until treatment. Even if the problem does not cause severe discomfort, you can be alarmed at how the visible enamel damage affects the way you look. The good news is that with our ability to provide same-day dental crowns, we can respond quickly to your dental health trouble and give you back your confident smile and bite function.
Using CEREC Technology To Produce Same-Day Crowns
CEREC technology provides us with the resources to complete the process of designing and placing permanent restorations. First, we will take detailed digital measurements of your tooth, which we will then use to craft a digital design of your crown. When the design is ready, our in-office milling machine will produce a ceramic-made restoration that is the right shape, size, and color to fit your tooth and preserve your smile. You can leave our office without having to worry that your tooth is still vulnerable, or that you are stuck with a visible crown that is going to throw off the way you look.
Addressing Dental Damage With Cosmetic Treatment
There are times when we can recommend more conservative cosmetic dental work to address dental damage. Depending on the severity of your injury, we may be able to take care of you by providing tooth bonding treatment. A bonding treatment is a more conservative option, one that does not rely on a permanent restoration but instead covers the tooth with a resin substance that carefully hides visible flaws.
Talk To Your Sheridan, WY Dentist About Restoring Your Cracked Tooth
Through treatment with a same-day crown, we can have your smile and oral health fully restored in as little as one visit to our office! If you wish to find out more about our CEREC crowns, or about our general services, call Grinnell Street Dental in Sheridan, WY at 307-672-7567.