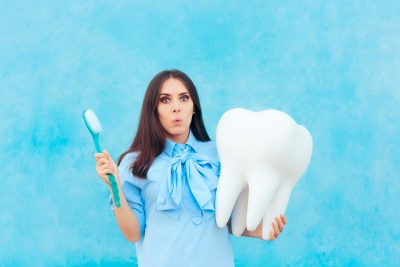 How long has it been since you last needed treatment for a cavity? Have you been fortunate enough to avoid them entirely, or do you have a filling or crown protecting at least one tooth in your smile? Whether you have struggled to prevent decay or been able to avoid cavities, you should take care to maintain daily habits that lower your risk for them. Once formed, a cavity does permanent harm to your tooth structure. While treatment at our Sheridan, WY dentist's office can address this issue without changing your smile, it is important that you do your part and keep your teeth healthy by caring for them on a daily basis, and by regularly scheduling and attending general dental exams.
Are You Currently Doing Enough To Prevent Cavities?
If you are not fully confident in your smile care routine, you should look for ways to make positive changes. Even if you have had few problems avoiding decay in the past, changes in your diet, gradual enamel erosion, and other factors can make you more susceptible to a cavity than you realize. Each day, you can protect yourself by making smart diet choices, and by brushing and flossing thoroughly. Following these daily habits with regular dental exams can help you remain confident in the condition of your teeth.
Discussing Your Daily Routine During A Routine Checkup
A routine dental appointment can be a good time to check on the effectiveness of your smile care routine. Your hygienist can point out concentrations of tartar as they clean your teeth. By putting more of an effort into thoroughly cleaning these spaces, you can lower your cavity risk and make yourself less vulnerable to gum disease. You can also find out when it is a good time to replace a toothbrush (after three months, or when bristles start to wear down), how to make the most of flossing, and more!
Arranging Treatment For Tooth Decay
If you already have a cavity that needs to be treated, our practice is ready to help! We use dental fillings and dental crowns that match the appearance of your enamel, which prevents changes in your appearance. With the right restoration in place, you can continue to smile and speak without worrying about how you look, and you can trust that your tooth remains protected.
Talk To Your Sheridan, WY Dentist About Treatment To Prevent Dental Decay
If you have past issues with tooth decay that make you nervous, or if you want to make sure your teeth remain healthy, we can help! To find out how we can support you by offering guidance as well as preventive and restorative services, call Grinnell Street Dental in Sheridan, WY at 307-672-7567.