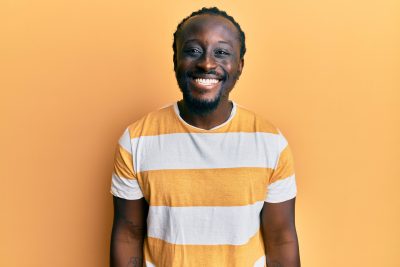 If you have already tried to whiten your smile by using a store bought treatment, but felt let down by the results, can your dentist help? Dealing with teeth stains can lead to frustration if you only try to use products that are available over the counter. A professional whitening treatment provided at our Sheridan, WY dentist's office can deliver more impressive changes and give you a smile many shades brighter than what you currently share with the world! We can give you the option of taking home a convenient whitening kit that you use at your convenience, or we can set up an appointment to whiten your smile in the office. 
Can A Professional Whitening Treatment Really Change The Way I Look?
Professional whitening treatments can remove stains that store bought products leave on your enamel because they offer more potent solutions. The readily available products offering to deal with stains can have limited effects on your appearance by removing some discoloration, but they can leave stains that have settled in time. Our treatment options include a customized kit that you take home, or an in-office procedure that we can schedule.
Choosing The Whitening Procedure That Suits You
If you like the idea of professional whitening treatment but want to take care of stains on your own time, you can pick up a kit prepared by your dentist. The kits that we supply at our practice contain more than just whitening agents, as we also supply trays that make daily treatments easier. After roughly ten days of treatment, you can marvel at how your appearance has changed! For those who want to see results as soon as possible, we can instead recommend in-office treatment. We only need one appointment to deliver your desired results, as we stimulate the activity of the whitening gels with a special light.
Discussing Other Cosmetic Services With Your Dentist
You may want to do more than just make your smile whiter if you are interested in cosmetic dentistry. With porcelain veneers and tooth bonding services, we can change your appearance by correcting problems with damaged, misshapen, or uneven teeth. These services also benefit people who have discoloration that stems from changes to their tooth structure. This problem, known as intrinsic discoloration, can occur because of a physical injury, in response to certain medications, or from enamel erosion.
Talk To Your Sheridan, WY Dentist About Teeth Whitening Treatment
A professional whitening procedure is able to take care of your smile if you want to deal with embarrassing and unsightly discoloration. This is one of several procedures we offer that can make you more confident in the way you look when you smile. To find out more, please contact Grinnell Street Dental in Sheridan, WY by calling 307-672-7567.